By default all Live Chats in Fortifi will be assigned to the Support Department. However you might want to offer your Customers a choice of which Department they want to Start a Live Chat for, and have these separated out for your Support Agents to ensure the right Support Agents are answering Live Chats that are related to their expertise.
To do this open the System menu and select Organisation Settings and then open the Support Settings. From here select the Chat menu item from the navigation menu:

You will see that by default there is only the Support Department setup in the Departments section, and as only one Department is defined, the Department selction on the Live Chat client for your customers will not be shown:
You can add a new Department option for Live Chat by clicking the Plus button and selecting one of your existing Support Departments: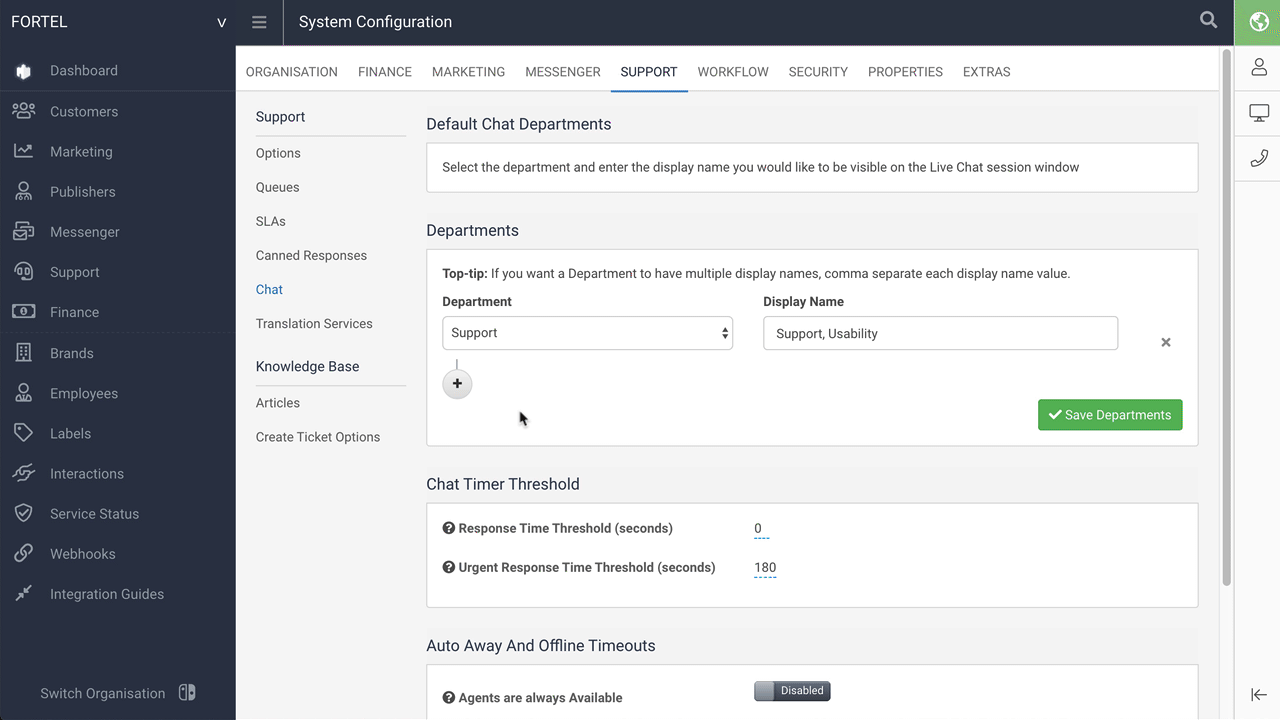 You can then enter a Display Name. This is what is shown to your customers in the Live Chat client, and it allows you to enter a different name to that of the Department name. This is really useful if your internal department is known as Billing but your customers might know this as Accounts for instance.
Finally you can enter mutliple comma separated display names in for each department: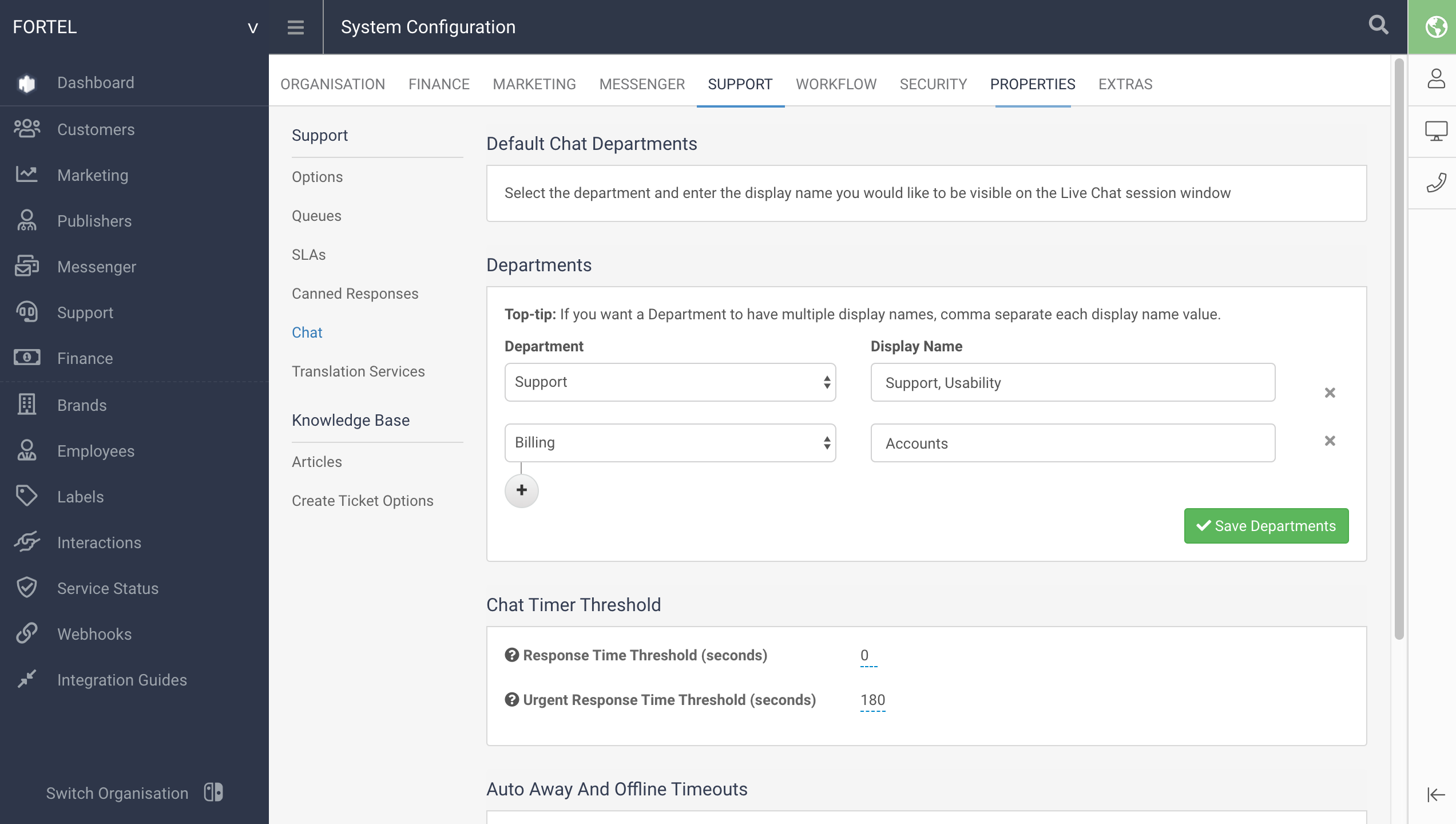 These multiple display names will display to the customer as different Live Chat departent options in the Live Chat client, but will all route to their defined department in Settings. For instance in this case whether the Customer selects Support or Usability, the Live Chat will be added to the Support Department: