By default Support Tickets in Fortifi will be sent from your defined Support Email Address.
However you might want a specific Email Address to be used for Support Tickets in specific Queues.
For instance a Support Ticket in the Technical queue might want to have any replies sent from technical@ rather than support@
To set this up in Fortifi open the Organisation Menu and click to Open the Organisation Settings
Click on the Support Settings and then onto Queues: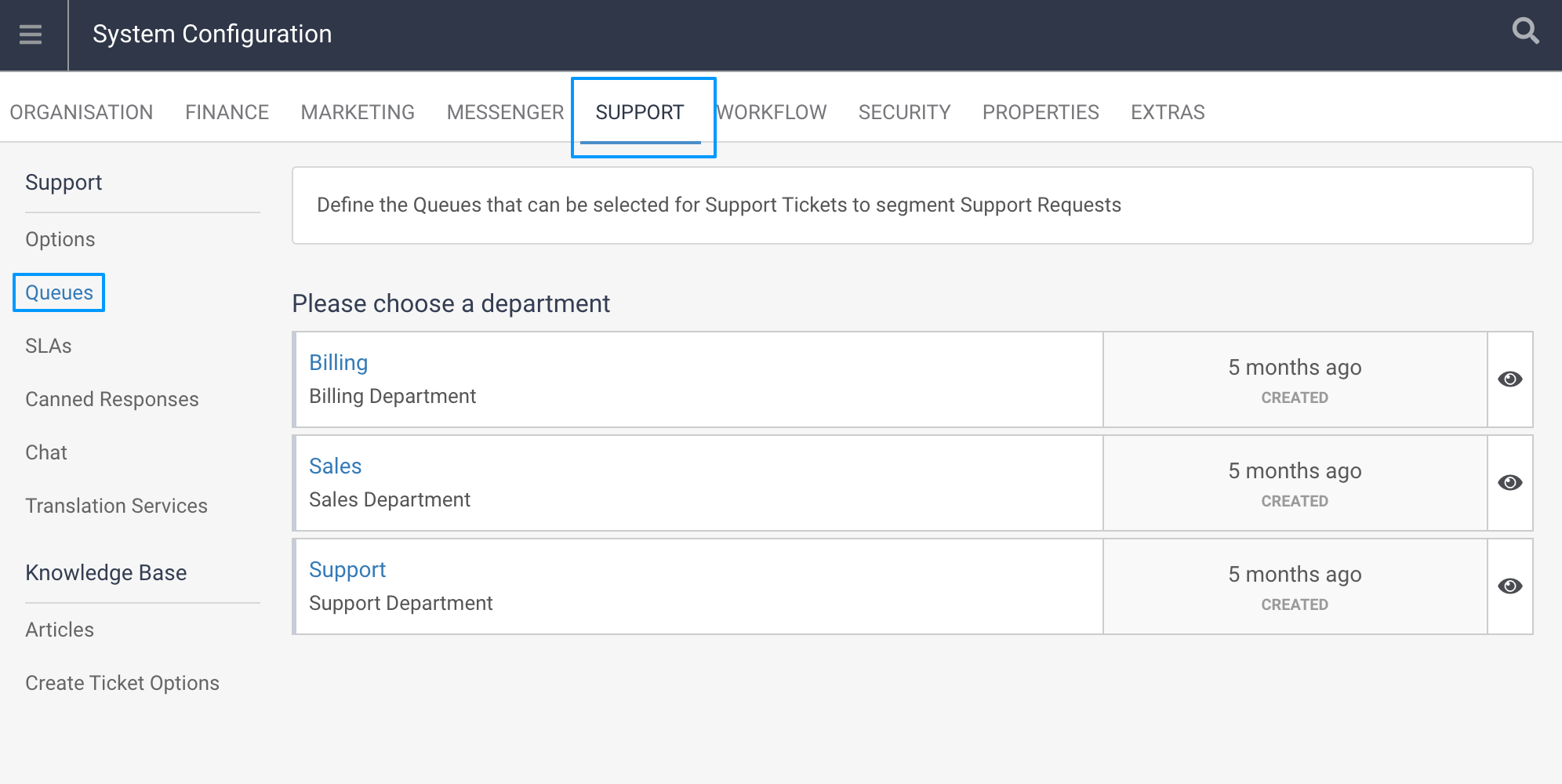 From here select the Department of the Queue you want to define the Email address for and then click on the Queue: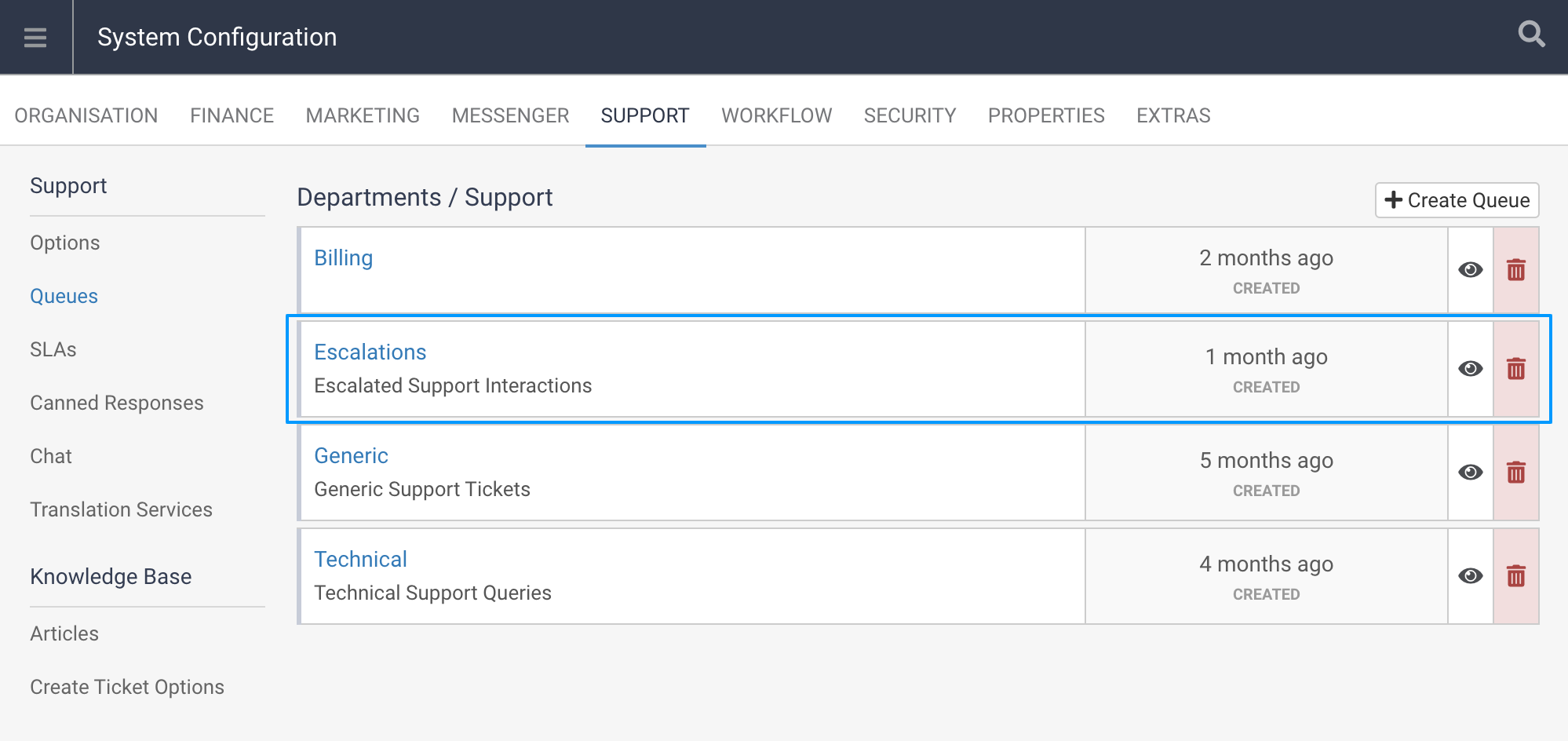 This will show you the information for this Queue including the Display Name, Description, Outbound Email and Outbound Email Name: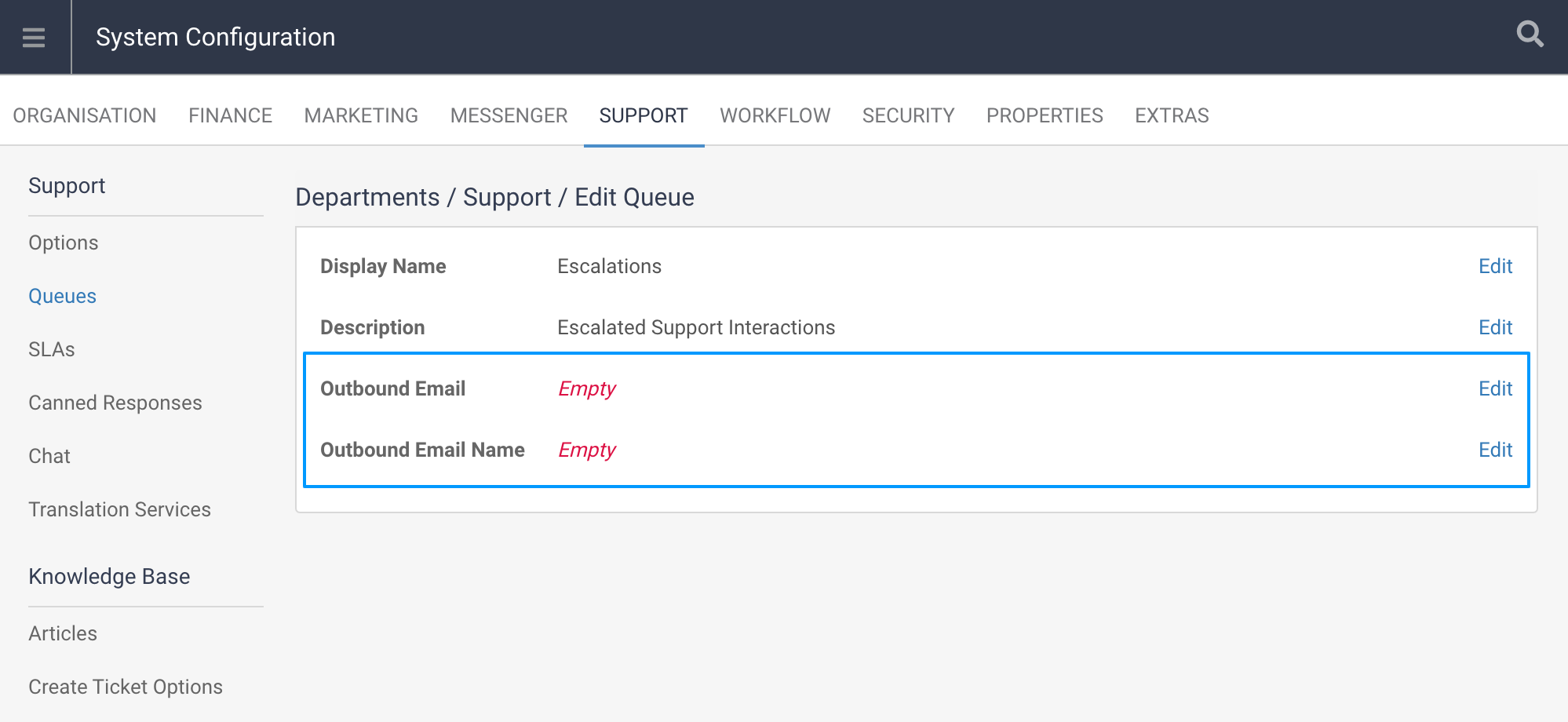 Enter an Outbound Email address and an Outbound Email Display Name and any Support Tickets created in this Queue or replies to Support Tickets in this Queue will be sent from this Email Address.