Sender Accounts in Fortifi are the email addresses each message will come from. Within a Sender Account you can set a name, Email Address, Display Name, Title and a Signature.
These can all then be optionally used to output into Messages.
To Create a Sender Account click on the Organisation Menu and Click on Organisation Settings: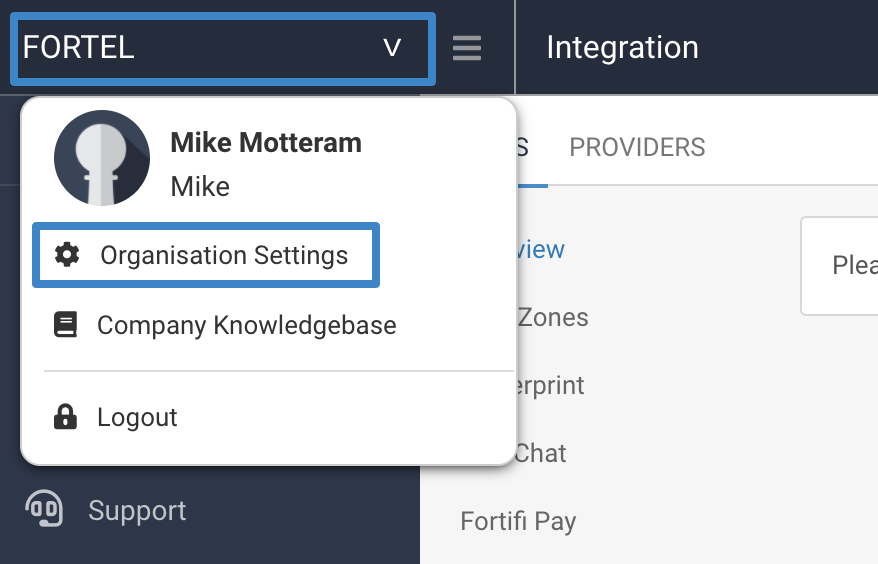 Then within settings click on Messenger to open the Messenger Settings: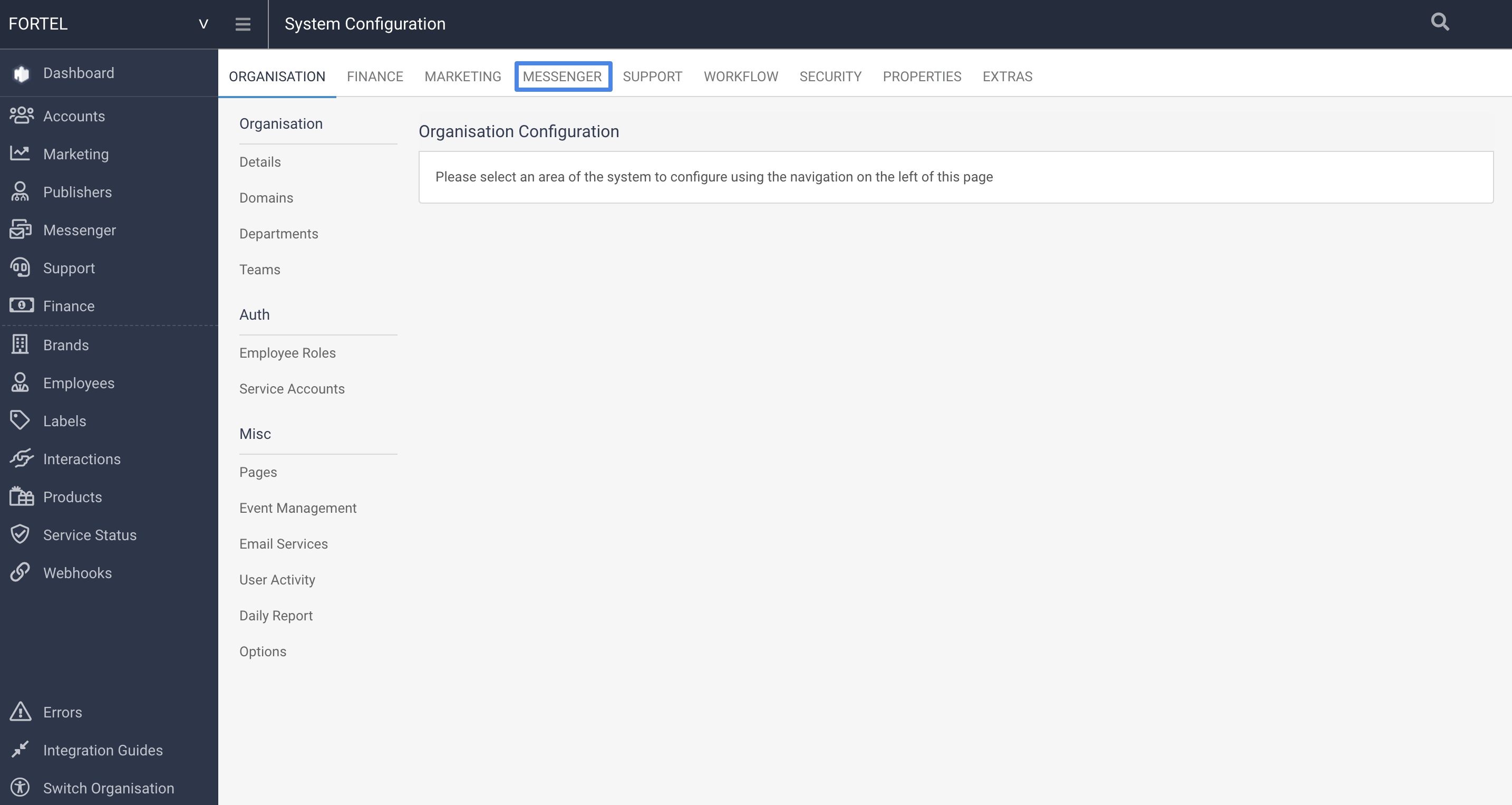 Within Messenger Settings select Senders from the navigation menu on the left and all Current Senders will be listed. You can click on the Crease Sender button to create a new Sender Account: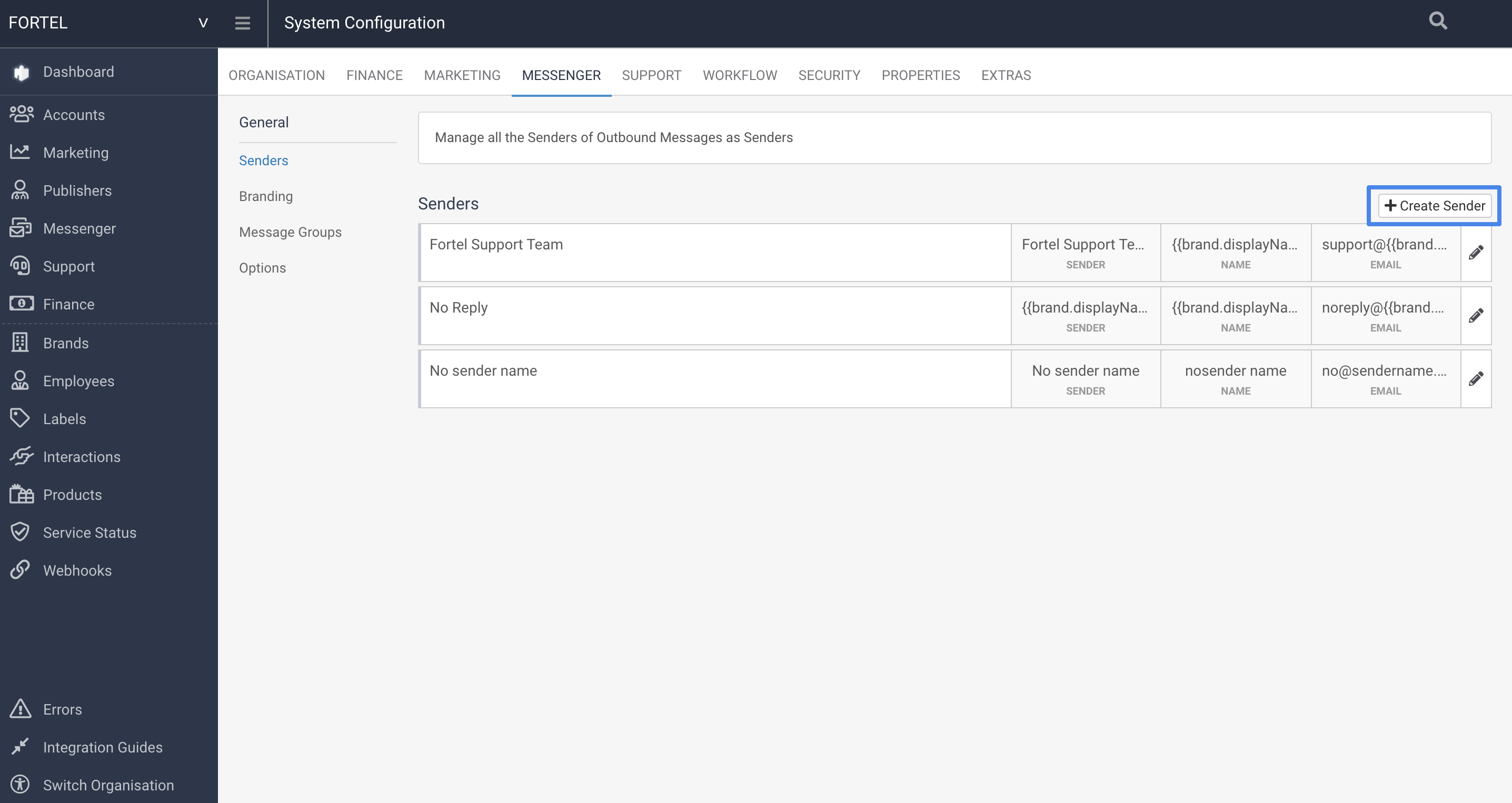 When creating a Sender Account you need to define an Email Address, a Display Name, a First Name and a Last Name. 
By entering the email address the Display Name, First Name and Last Name will populate automatically from the email address, but these can be edited.
You can optionally also enter a Title, Middle Name, Sender Name and Position: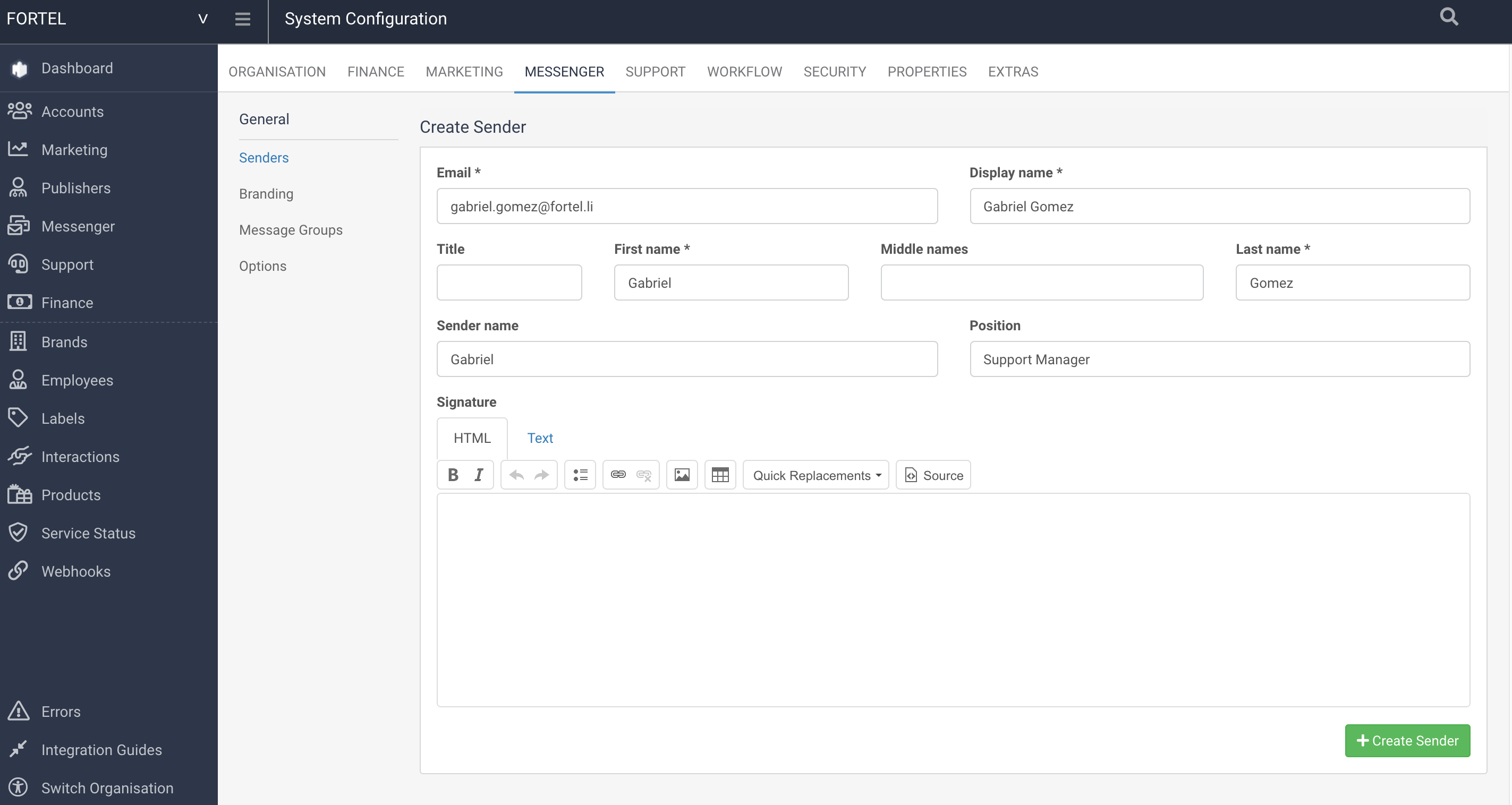 You can optionally fill in a Signaure for this Sender Account, using full HTML in the Source tab if you want to.
With this Sender account Created you can set them as the Sender on a List or Campaign or Message, and can output elements of this Sender account in the Message such as the Sender Name and Signature