Within a Brand you can define the Branding which will be used throughout the customer areas of Fortifi such as the Knowledge Base and Live Chat.
In the Branding section you can set your Logo, Avatar, Favicon and colours for this Brand.
To edit your Branding open the Brand from the Brands page and click on the Settings tab: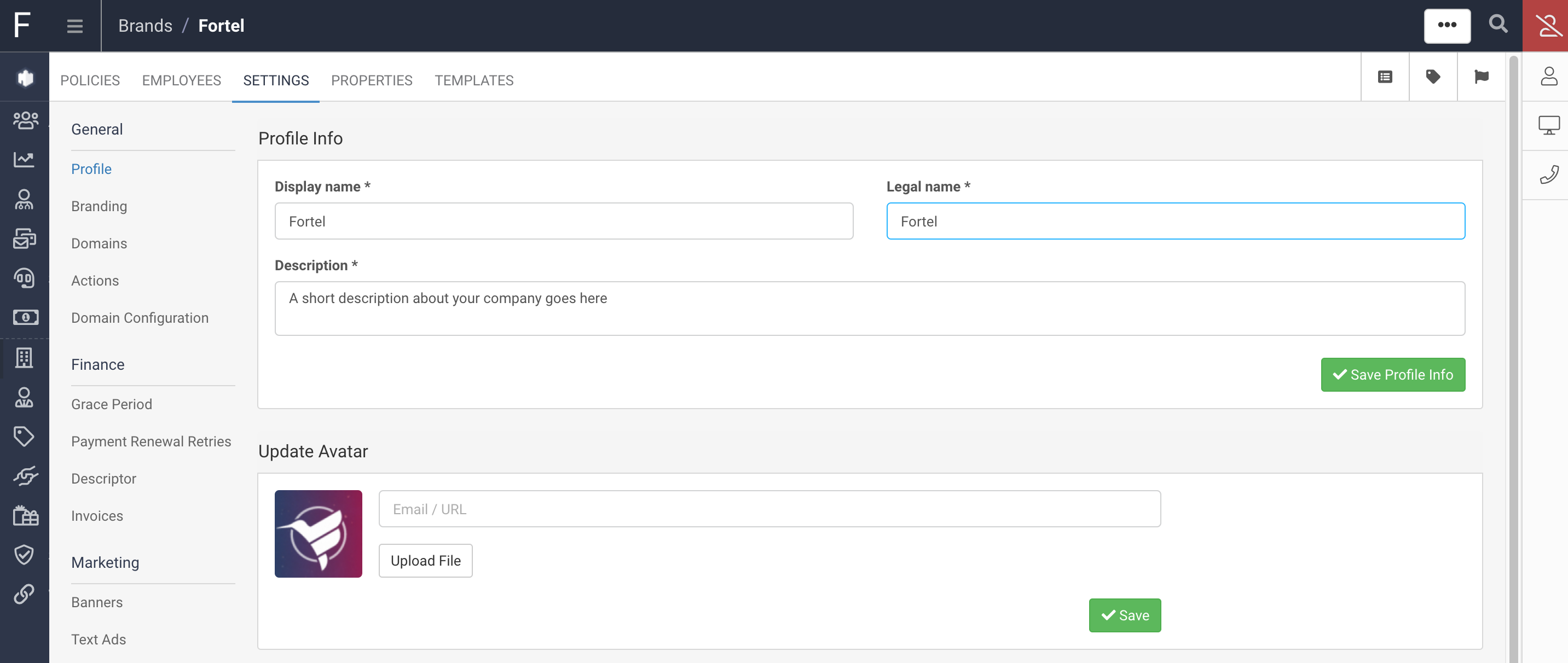 The Branding section allows you to upload a Logo, Avatar, Favicon and colours for this Brand:
The Logo is displayed in the banner in the Knowledge Base and on Finance Invoices.
The Favicon is displayed next to the Page title in the browser tab whe viewing the Knowlege Base and Online Ticket View.
The Braining colours are used in the background of the Knowledge Base Header, the Online Ticket View and the action colours in Live Chat.
The Public Avatar is used in the sidebar header of the Online Ticket View.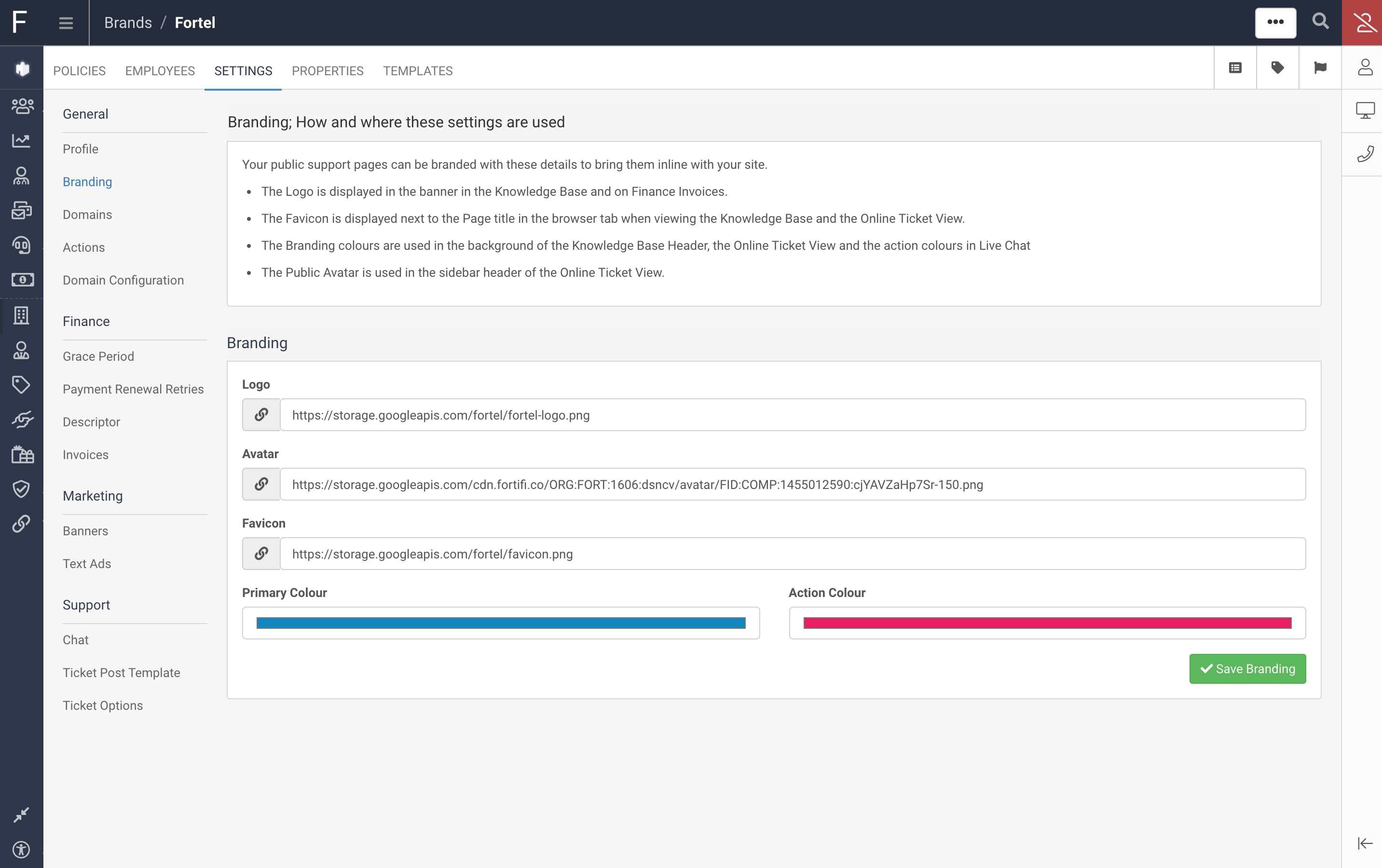 To upload these put the url of where the logo, avatar or favicon image in the relative fields.
You can define the Primary and Action colours by clicking on the default colours and selecting your Brand colouring. You can also define the Hex code of your exact Brand colours. With all of this entered click on Save Branding to update these.