The Domain Configuration section is where you define what subdomains you would like to use for each section of Fortifi: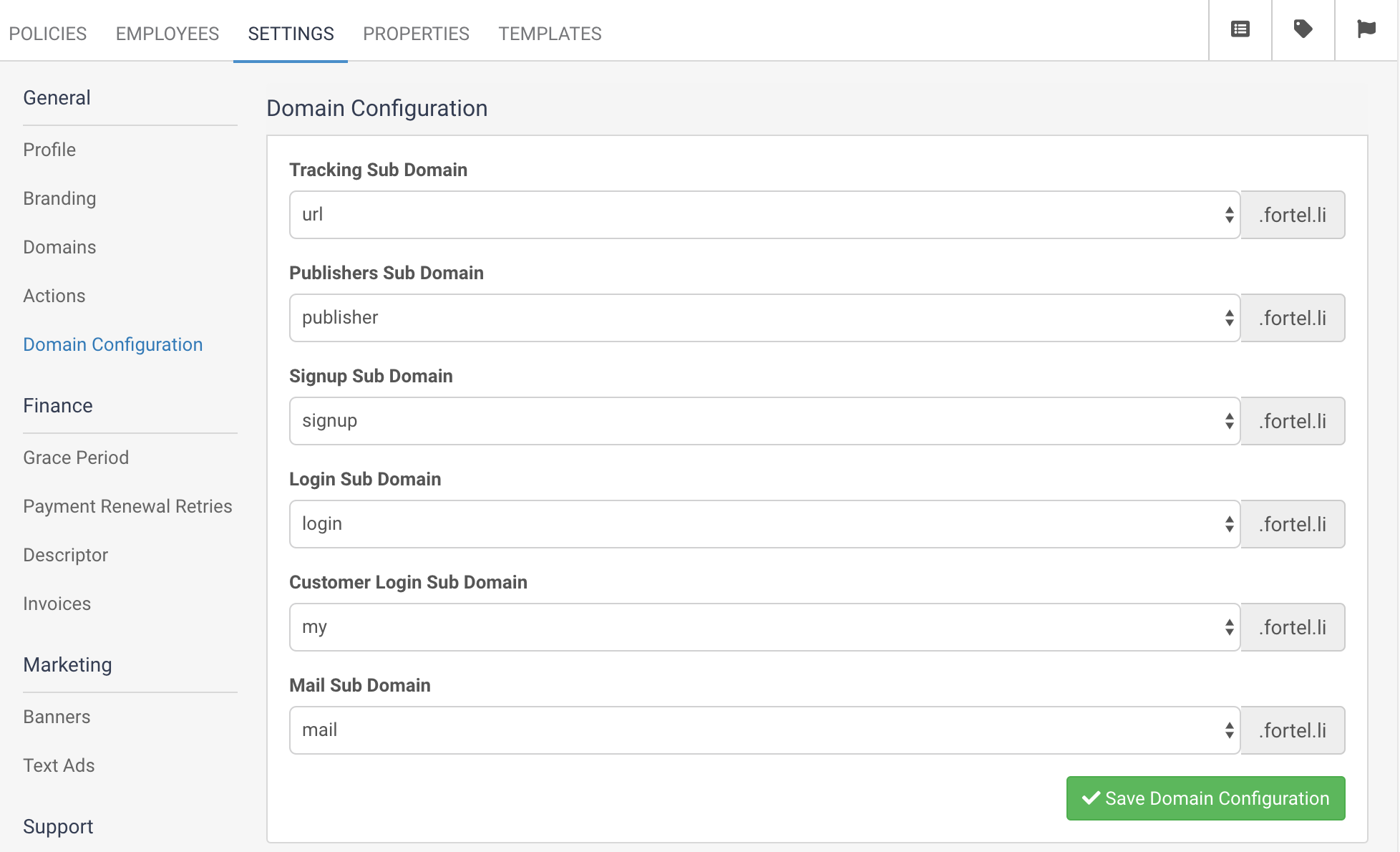 Each subdomain is used by Fortifi to track traffic or to offer a customer facing area of Fortifi, that appears to be hosted on your domain.
The Tracking Subdomain is used to track marketing traffic and forms the basis of all Publisher Campaign links.
The Publisher Subdomain determines the address of your Publisher Control Panel - where your publishers can log in and create their own campaigns, view reporting, create pixels etc.
The Mail Subdomain is used to track the status of Messenger messages such as whether a message has been delivered, opened, clicked etc.