If the system Employee Roles don't provide the exact permissions and feature access that you require for an Employee, you can create a custom Employee Role.
These can be assigned in the same way as system Employee Roles, but by creating them yourself you can ensure an Employee or Team have access to only the Features you want.
To create a custom Employee Role, in Organisation Settings on the Organisation tab click on the Employee Roles: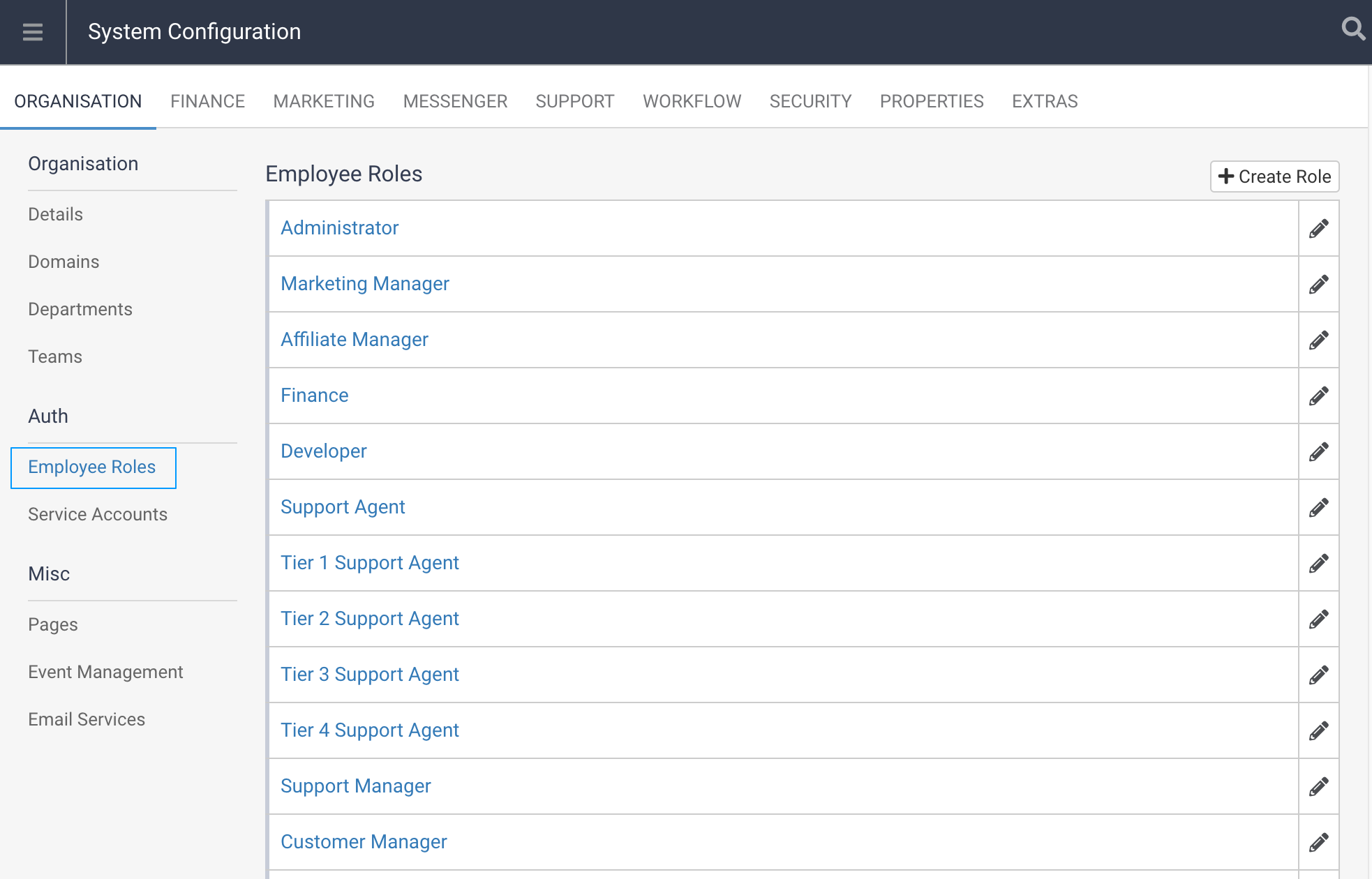 This will list out all of your Current Employee Roles and there is a Create Role option above the list of Roles.
Click this to start creating a custom Employee Role. You will be asked to enter a name for this Role and also a Descriotion: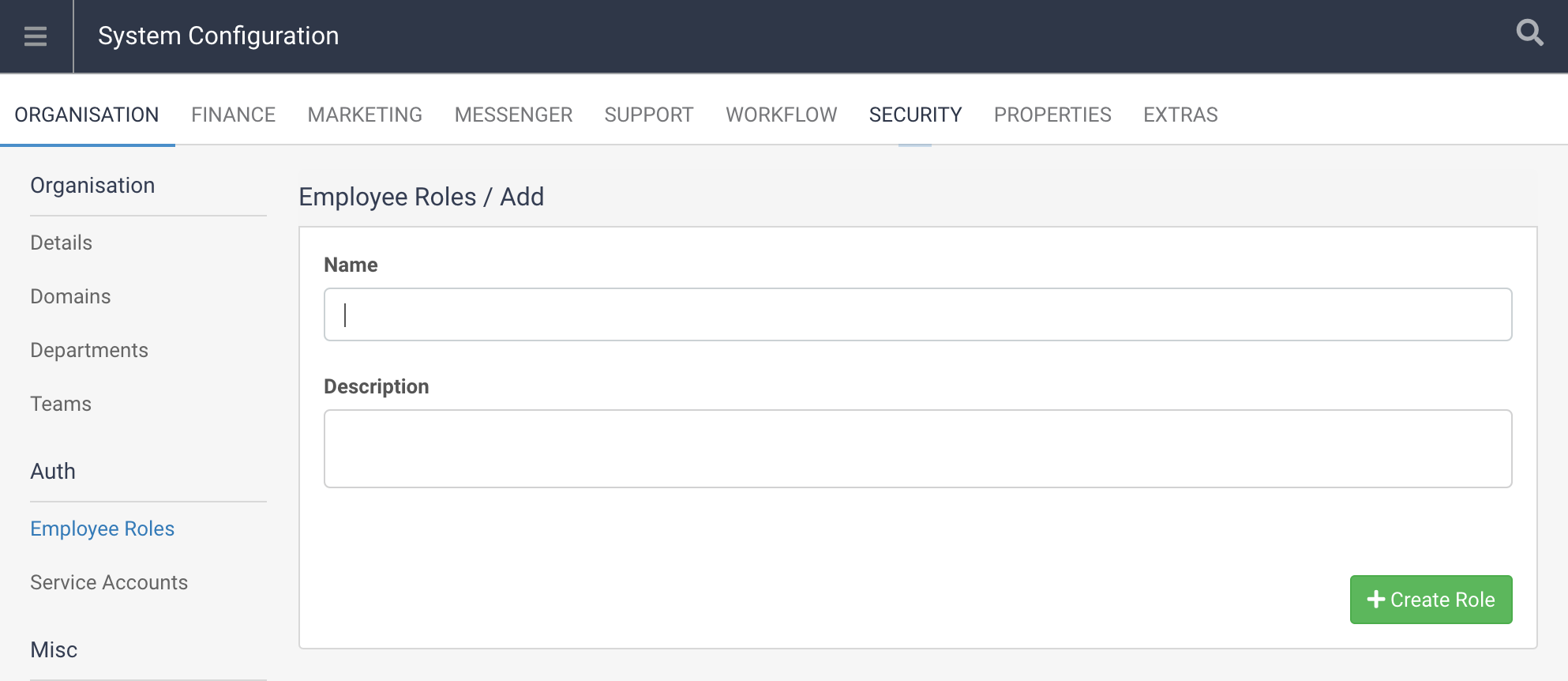 Once you enter these details your new role will be created and will be displayed in the list of Employee Roles, where you will be able to click on the Edit option to set what this Employee Role has access to: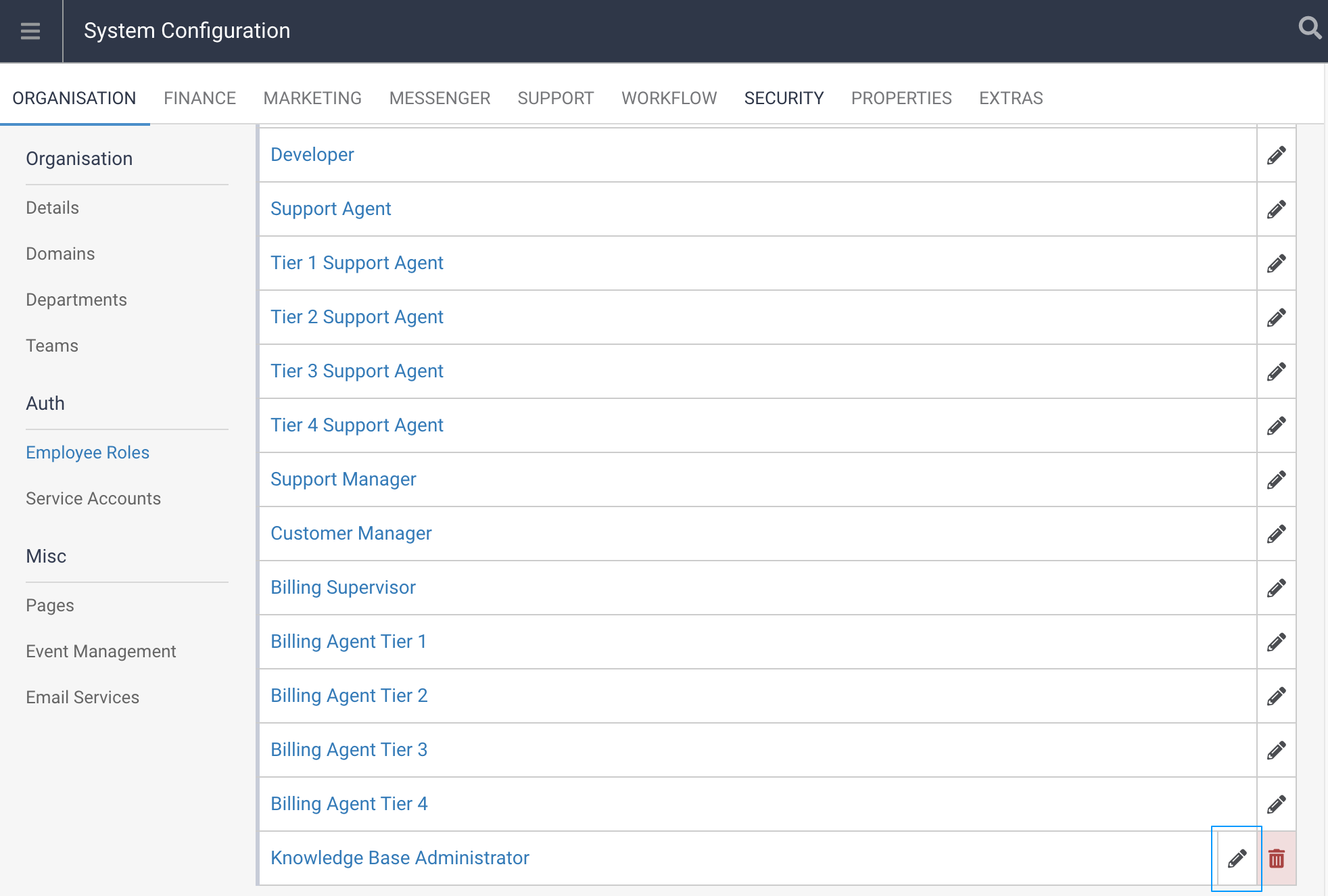 When you edit this Role you can change the Name or Description that you have set, and also assign Permissions to this Role which will in turn provide Feature Access to Employees with this Role.
To assign Permissions to this Role click the assign toggle so this shows as green: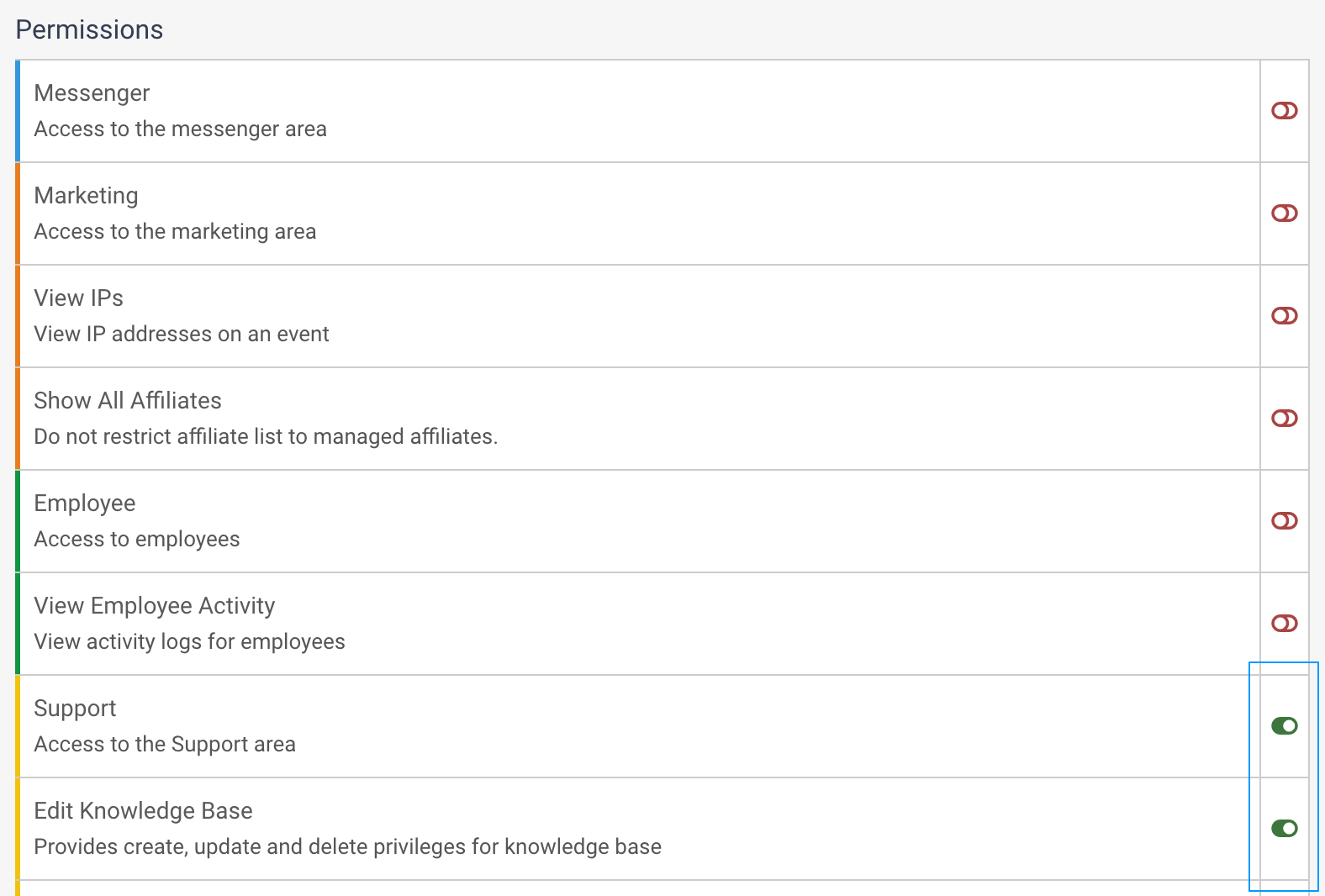 The Permission settings are saved as you assign them.