On Order items you can define Properties against Products.
These properties can be set up in Settings, and then at the point of Sale on the Order you can enter the values for these custom properties.
To set these properties, on an Order click on the the Products tab: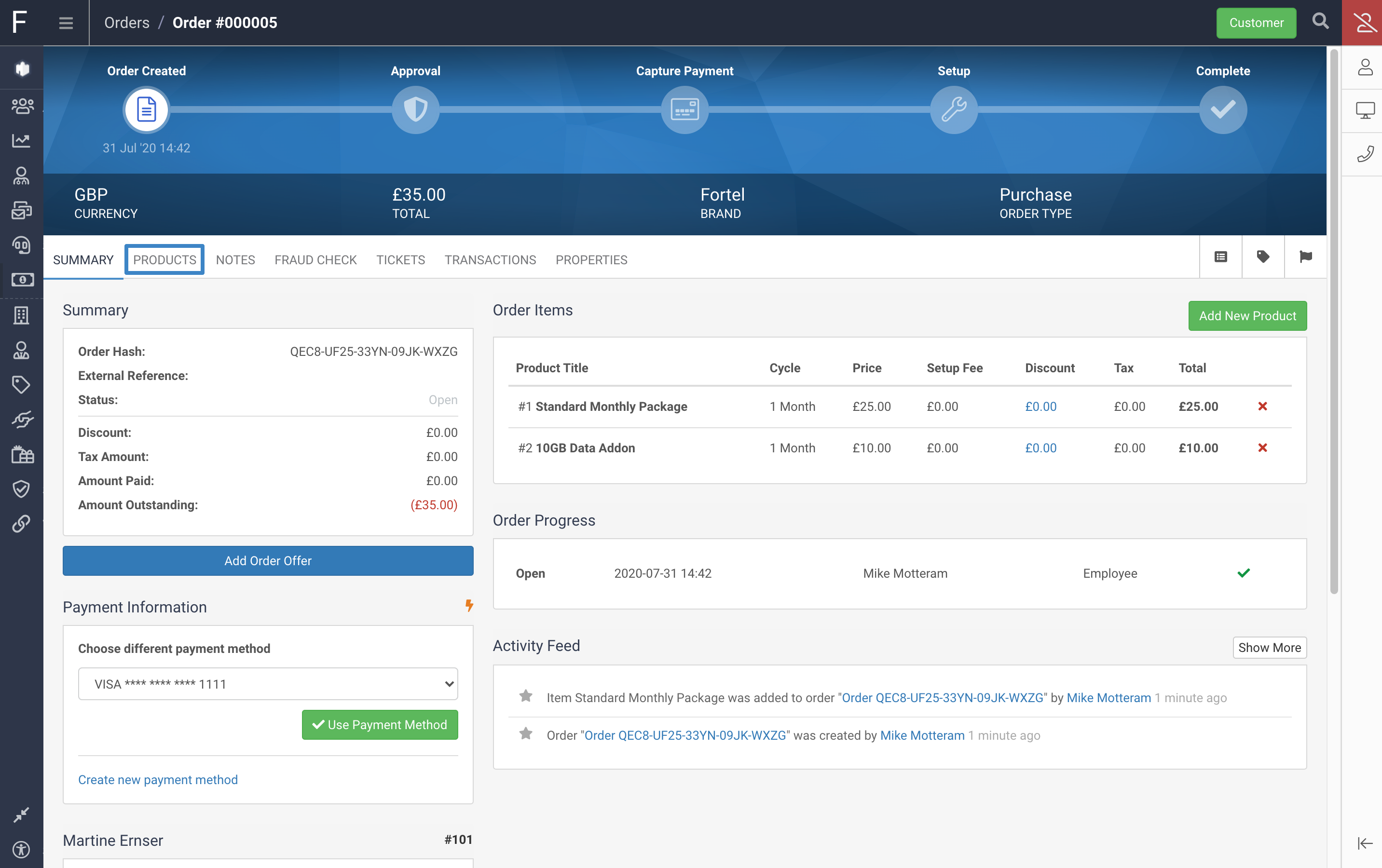 On the Order Items you have added you will see an option to Manage Product Properties: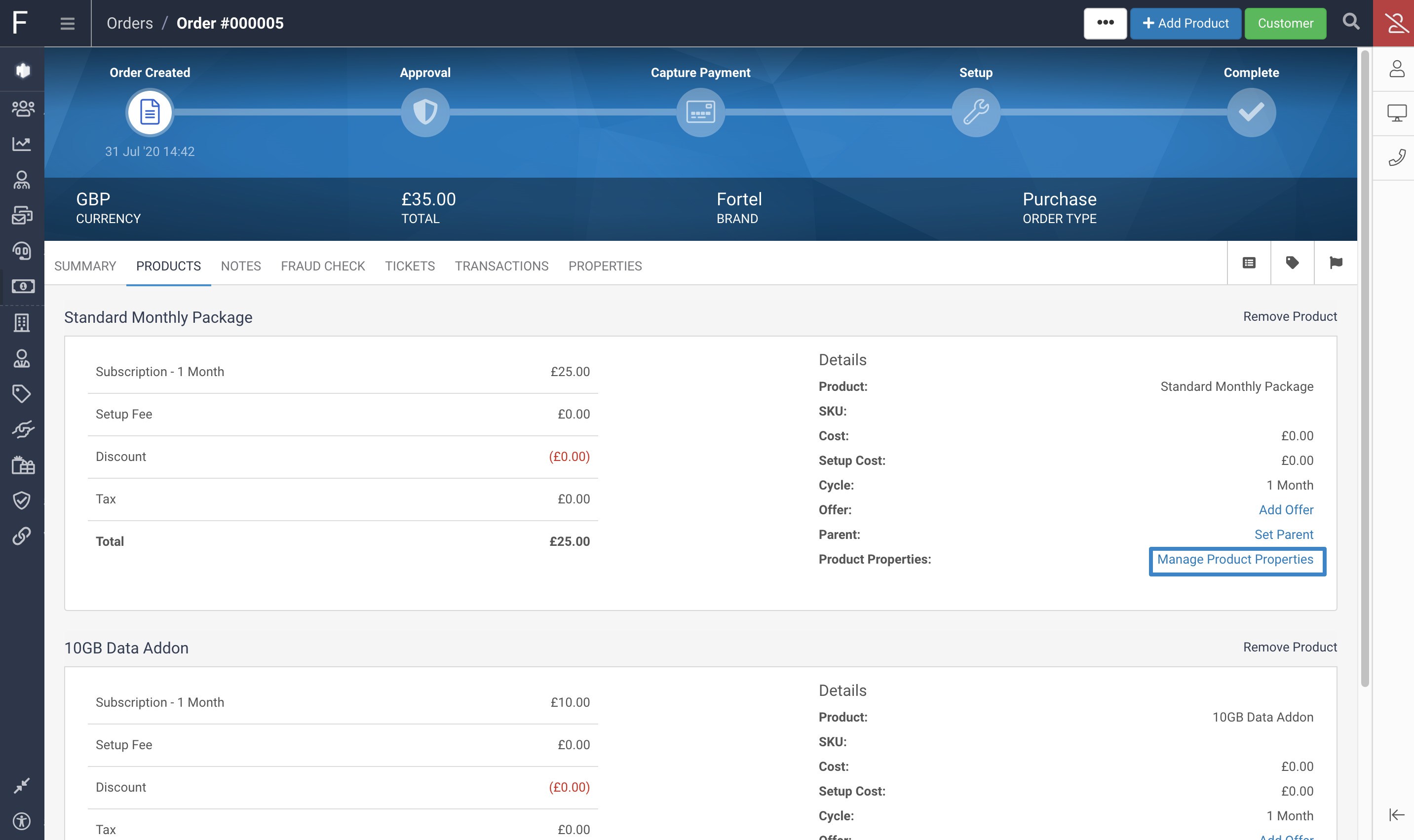 Clicking to Manage the Product Properties a lightbox will open with all the defined Properties for this Product showing allowing you to enter these values:

You can repeat this for any other Products on the Order which you want to set Properties for.