Within Fortifi we support Subscription relationships, allowing you to set one subscription as the Parent of another Subscription.
This essentially means that the Child subscription is linked to the Parent subscription in the following ways:
If the Parent Subscription is not active then the Child subscription will not renew
If the Parent Subscription is cancelled you can optionally automatically cancel the Child Subscription
This is useful for any subscriptions you sell which rely upon a main subscription being active.
In order to set the Parent of a subscription at Point of Sale, on the Order click on Products to view the products on the Order: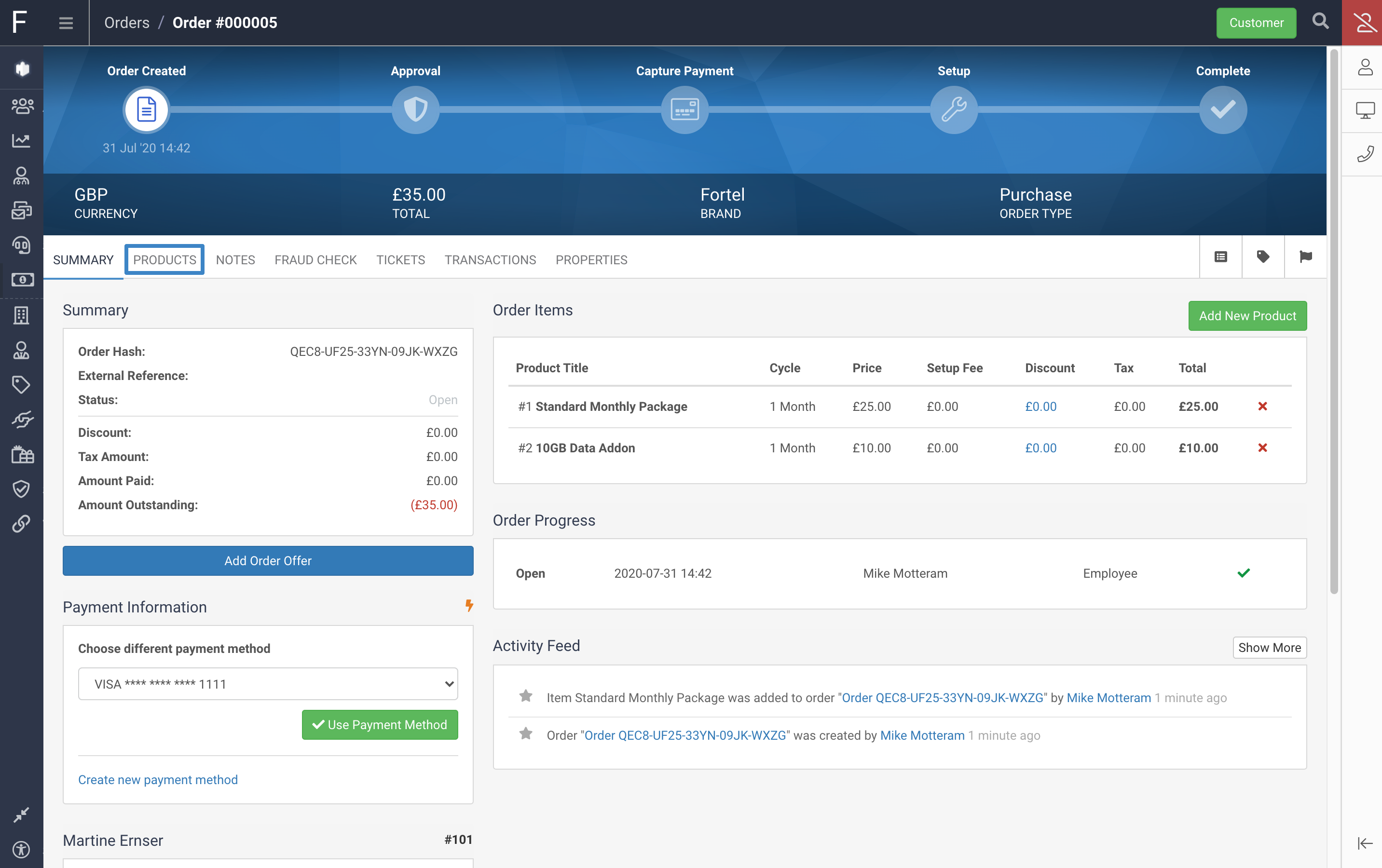 You will see an option for Set Parent: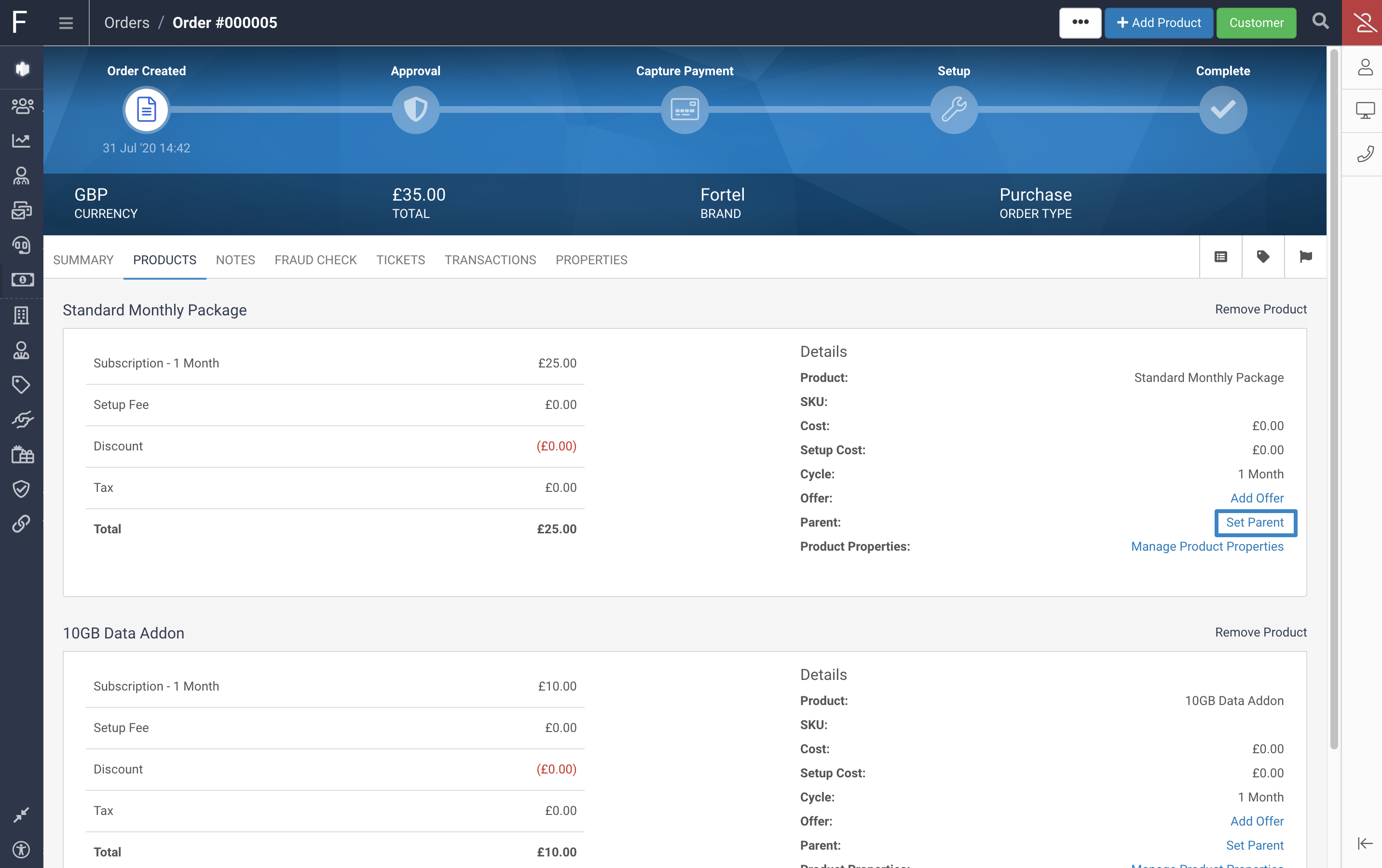 Find the Product which you want to be a Child Subscription and click on Set Parent: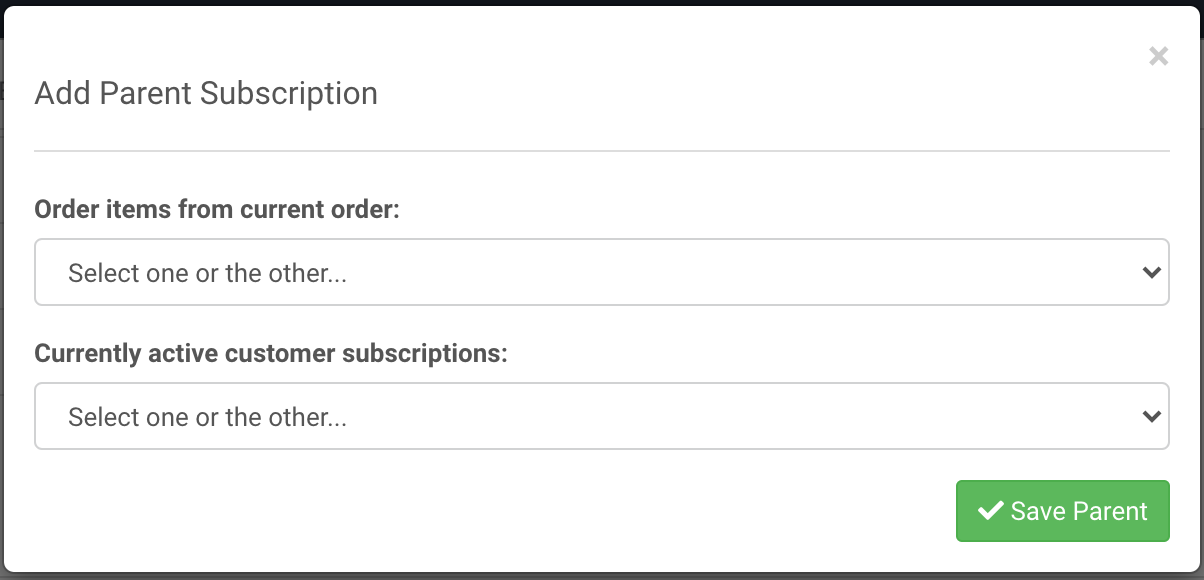 You can select a Subscription from this Order (any other Subscription type Order Item on this Order) as the Parent, or you can choose another Subscription already active on this Customer as the Parent.
Select the Subscription you want to set as Parent and click on Save Parent.