Departments in Fortifi are used to segment your Support Tickets, Chats and Phone Interactions. You can also ensure Employees only have access to certain Departments, limiting their visibility of Support Interactions to those that they are trained to deal with.
By Default there will be a Billing, Sales and Support department in Fortifi and you can add as may new Departments as you want to suit your Organisation structure. To add a new Department, open the Organisation Settings, and on the Organisation page click on Departments: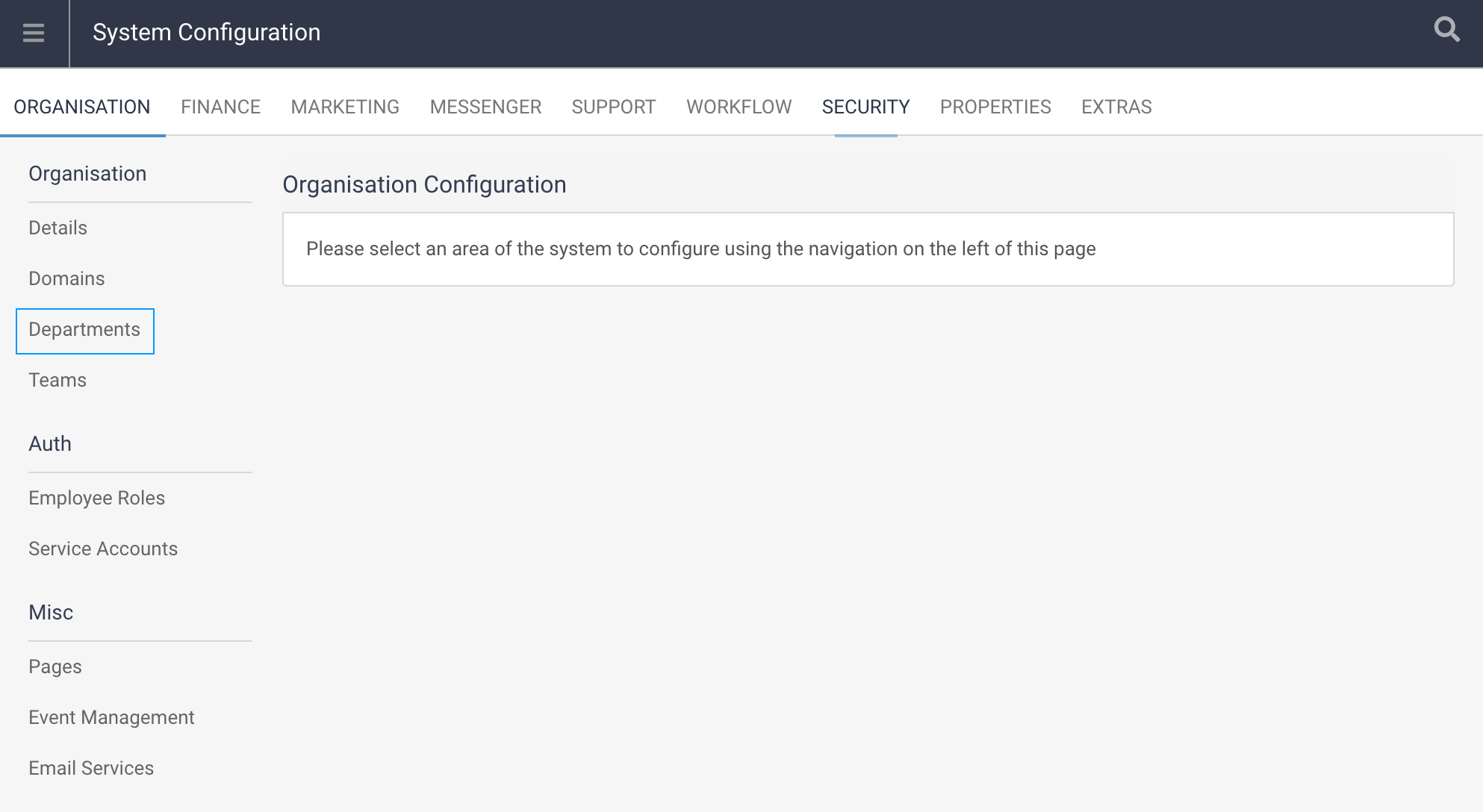 This will list our your existing Departments and offer the option to Create a Department:

Enter a Display Name for the new Department and optionally a Description. Then click on Create Department: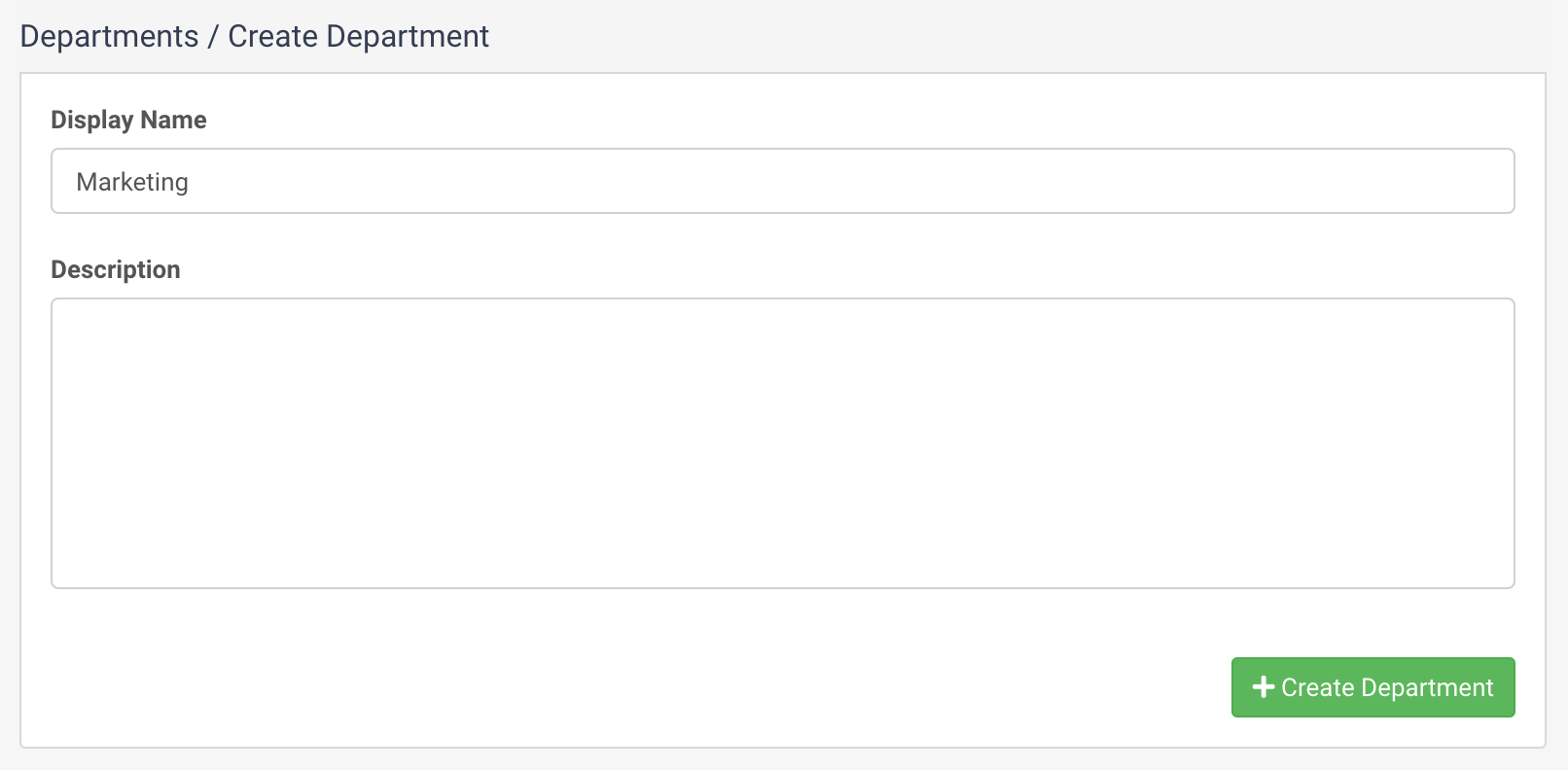 This new Department will now be in the list of Departments and can be set against Employees for access, and be used to segment Interactions.