Fortifi allows you to create as many Service Level Agreements as you want for your Organisation. You can set these in Workflows to assign to Support Tickets and Live Chats and these help you prioritise your Interactions to ensure your customers get the help needed within your agreed timescales.
To create and manage SLAs, in Organisation Settings click on the Support page and then click on SLAs: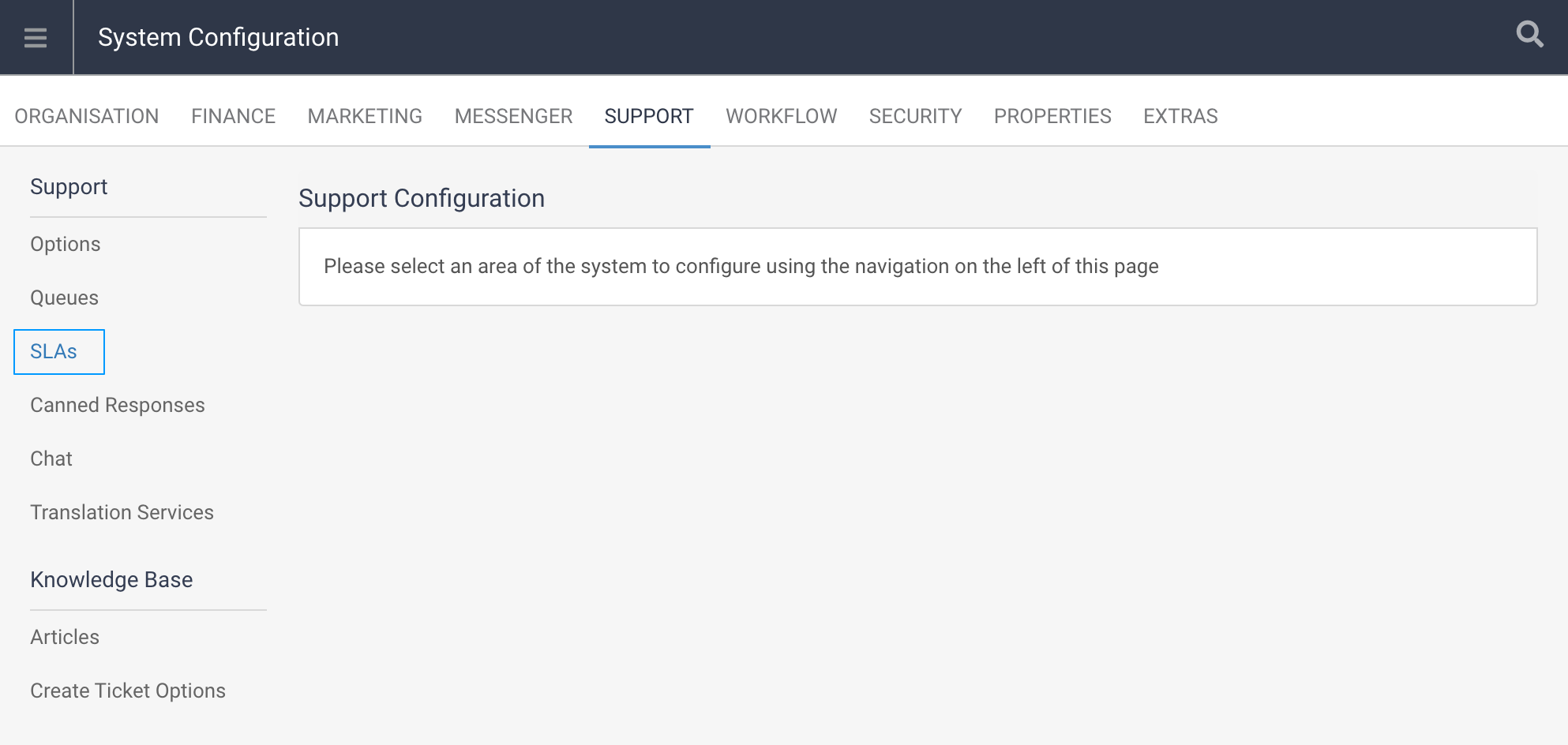 Any SLAs you currently have will be listed and you can click on the View icon or the Display Name of the SLA to edit these. You can edit the Display Name, Description, Reply Timescale and Period or Resolve Timescale and Period: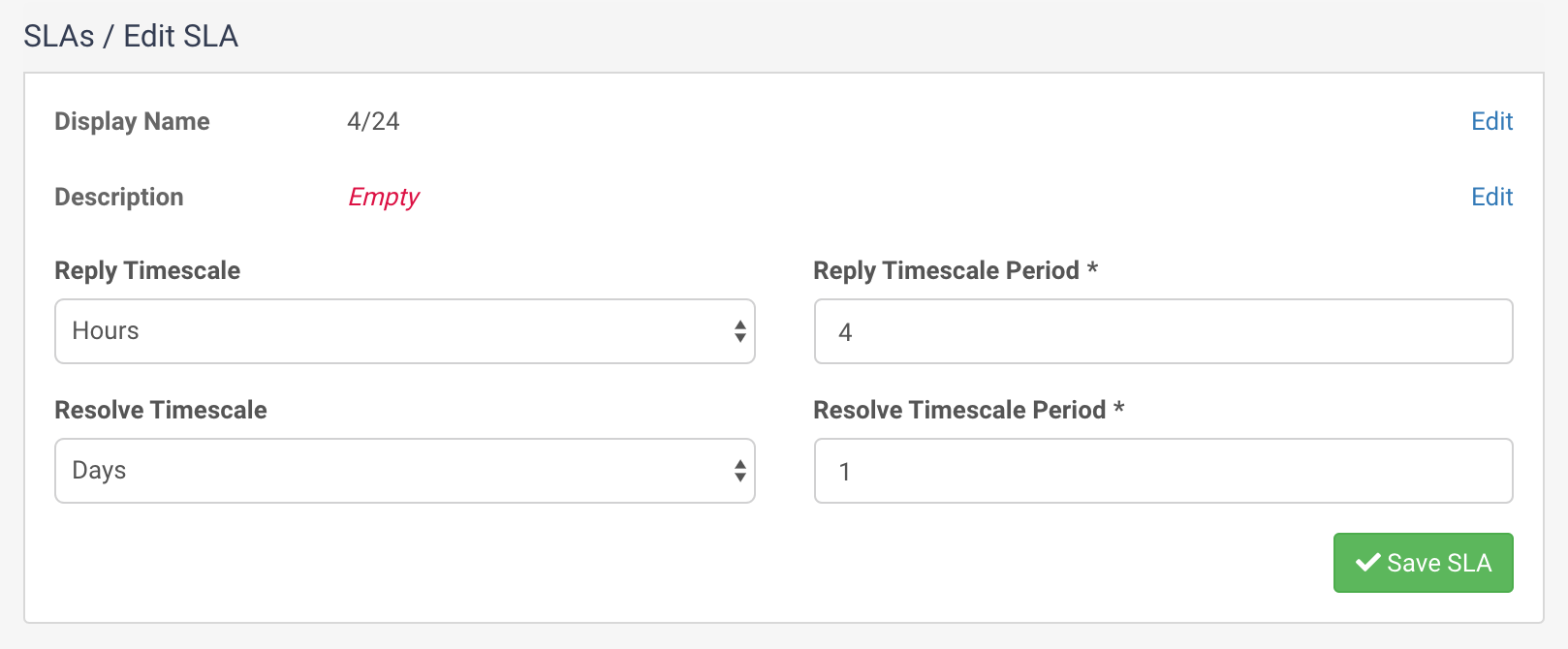 To Create a new SLA click on the Create SLA option:

Give the SLA a display name which will be for internal use and needs to be descriptive so you know what SLA reply or resolve timescales you are setting when applying this SLA. For instance a 4 hour Reply and 24 hour Resolve SLA could have a name of "4/24".
Both the Reply Timescale and Resolve Timescale settings can be set to one of several options: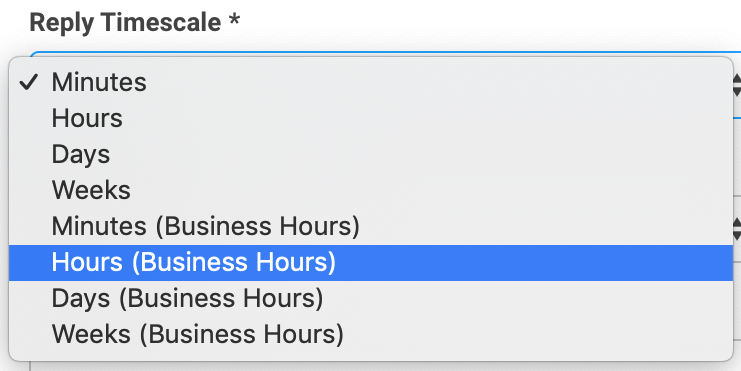 These Timescales can be set to use Business Hours or not. This allows your SLA's to work in standard time, so the Support Ticket would need to be responded to within 4 hours for instance, regardless of when the Support Ticket is created, or you can use Business Hours which will mean the Support Ticket needs to be responded to within 4 Business Hours of it being created. This would mean Support Tickets created overnight for instance won't breach their SLA before a Support Agent is even working in the morning.
Set your Reply and Response Timescales and Periods and optionally set a Description for this SLA and then click on Create SLA: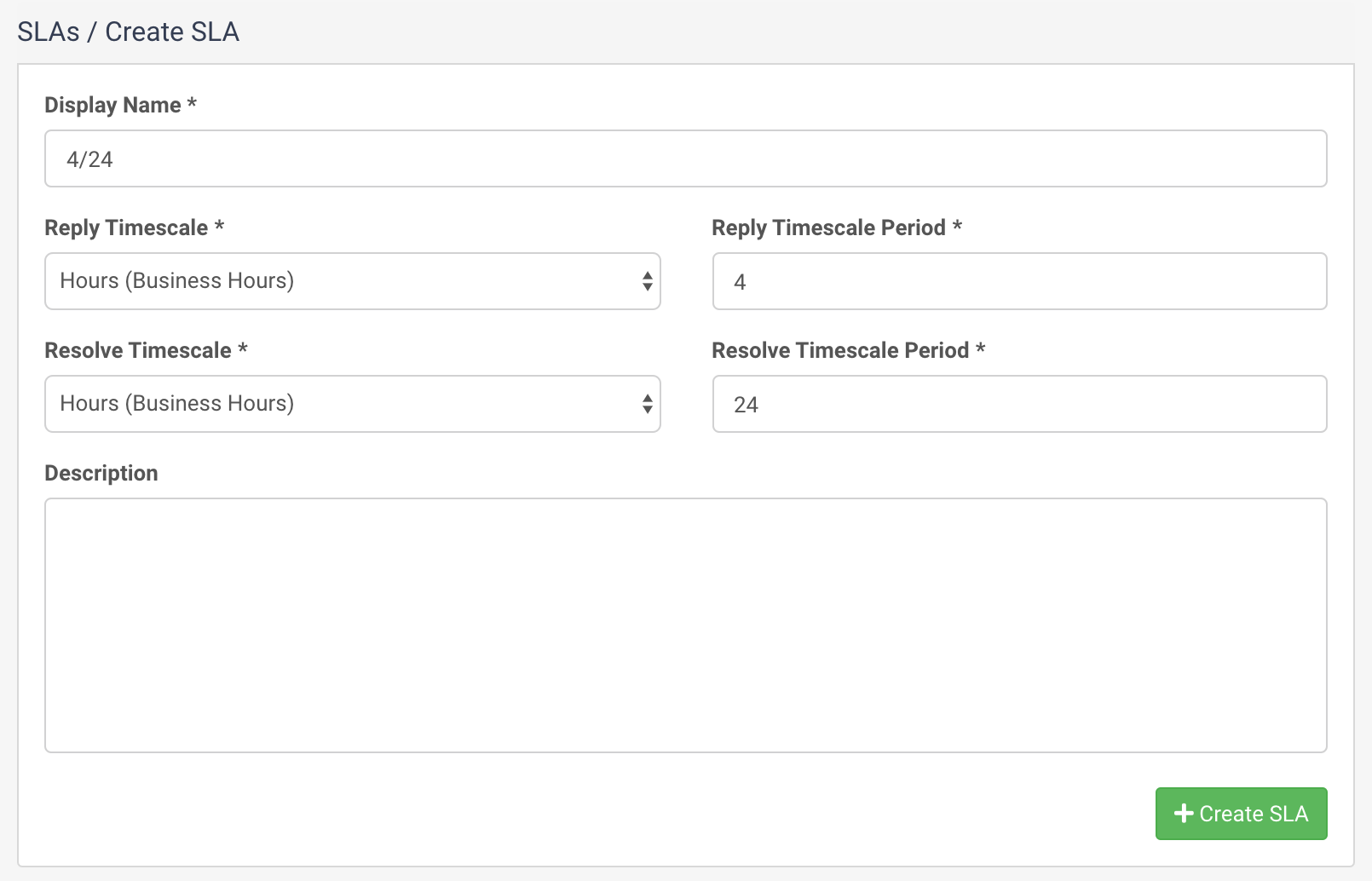 This new SLA will be created and will be visible in your list of SLAs:

This can now be used in Workflows to be assigned to Support Tickets and Live Chats, or it can be manaully assigned by a user.