There may be occasions when a Support Agent needs to unassign a Live Chat session to allow another Agent to claim it, or transfer a Live Chat session to another Agent.
For example if the Live Chat was created in one Department or Queue, the Agent claimed the Live Chat, and then found that actually the topic of the Live Chat would be better solved by another Agent overseeing a different Department.
In these instances in Fortifi the Support Agent can use the Transfer Chat option from the information panel on the left side of the Live Chat: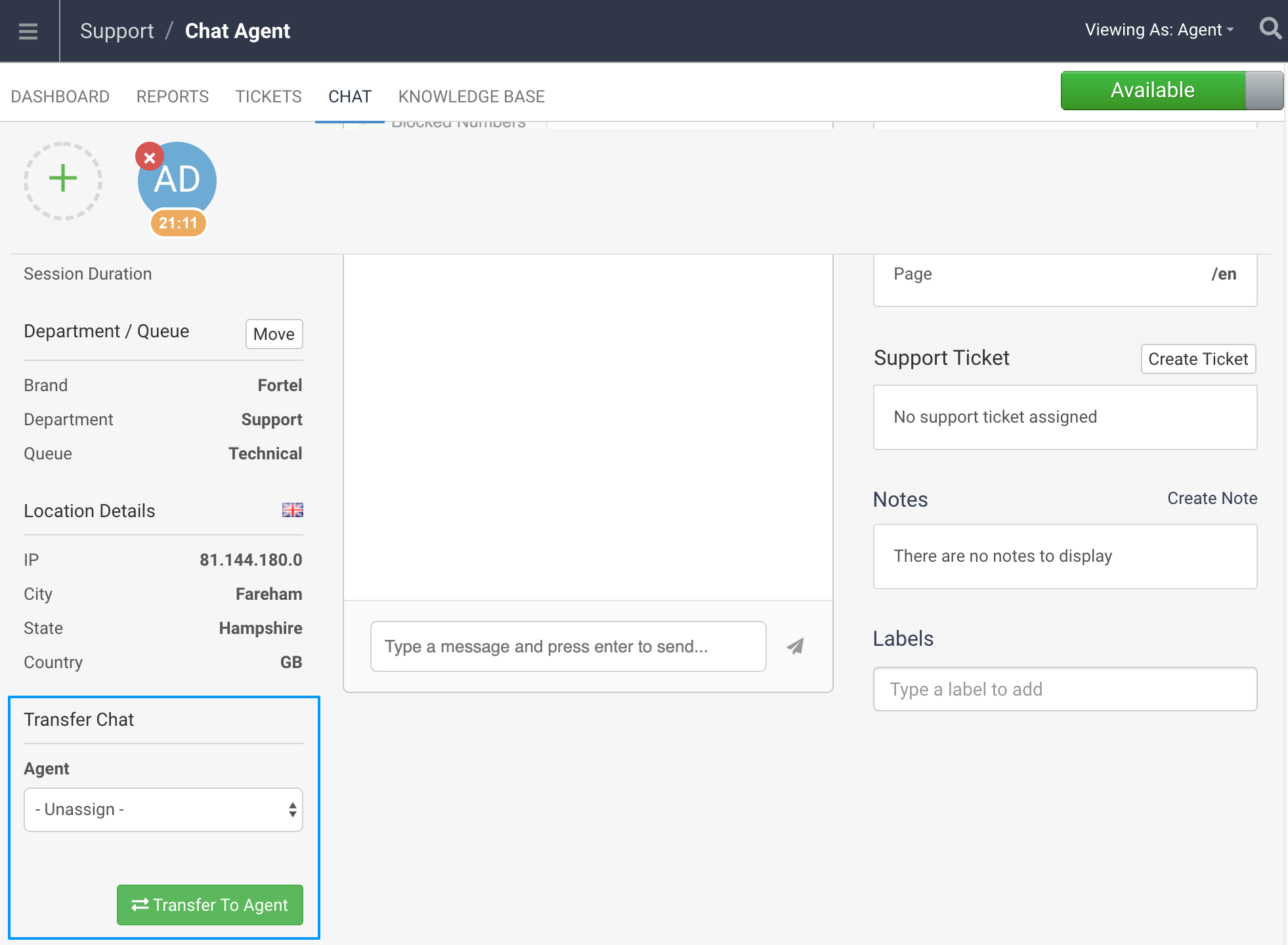 This by default is set to Unassign, and clicking on the "Transfer to Agent" button will unassign this Live Chat from this Support Agent, putting it back to the Unclaimed Sessions Live Chat area for another Support Agent to claim.
Alternatively, to transfer this Live Chat session to another Support Agent, you can click into the drop down list on the Transfer Chat option to see all other available Support Agents.
You can select an Agent from this list and then click on "Transfer to Agent" to transfer this Live Chat: