Within Fortifi there are two ways to create Support Tickets.
Firstly you can create a Support Ticket from within a Customer record. This is useful if you know the Customer that the Support Ticket will be for, you are already looking at their CRM record, or have them on the phone etc.
To create a Support Ticket from a Customer record click on the Interactions tab to view all the historic interactions for this Customer (Live Chats, Phone Calls, Remote Sessions or Support Tickets)
On the Interactions tab there is a Create Outbound Ticket option: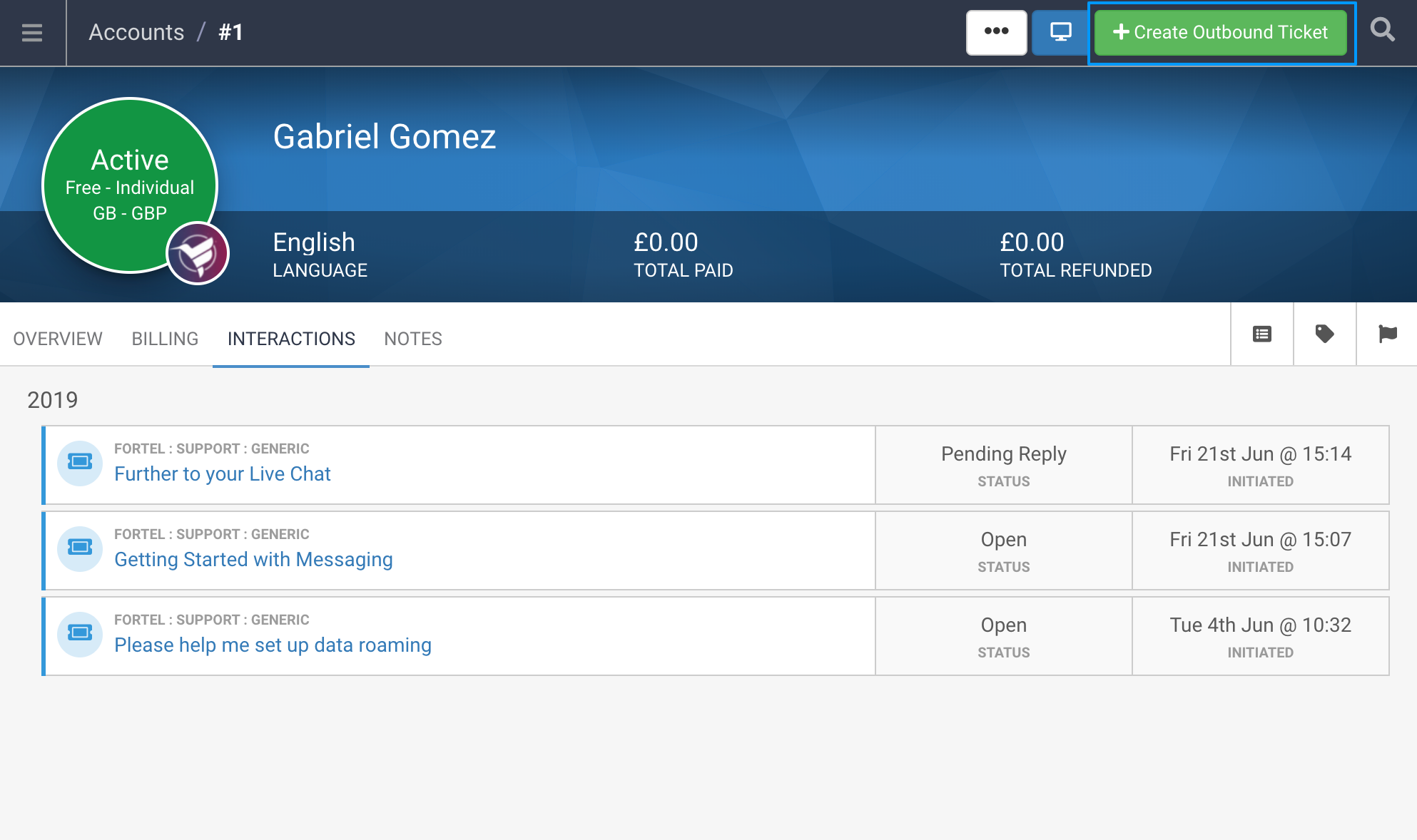 Clicking on this will provide you with the Create Outbound Ticket form, with the Customer already filled in.
You can enter the Subject of the Support ticket, any CC or BCC addresses, set the Department and Queue and then enter the content of the Support Ticket.
You can then add any attachment you want for this Support Ticket and optionally enter a Follow Up Period before clicking Create Ticket. This will create the Ticket and take you to this Support Ticket in the Support section:

The other way to create Support Tickets is from within the Support Tickets section.
In the Support application on the Tickets tab there is a Create Outbound Ticket option: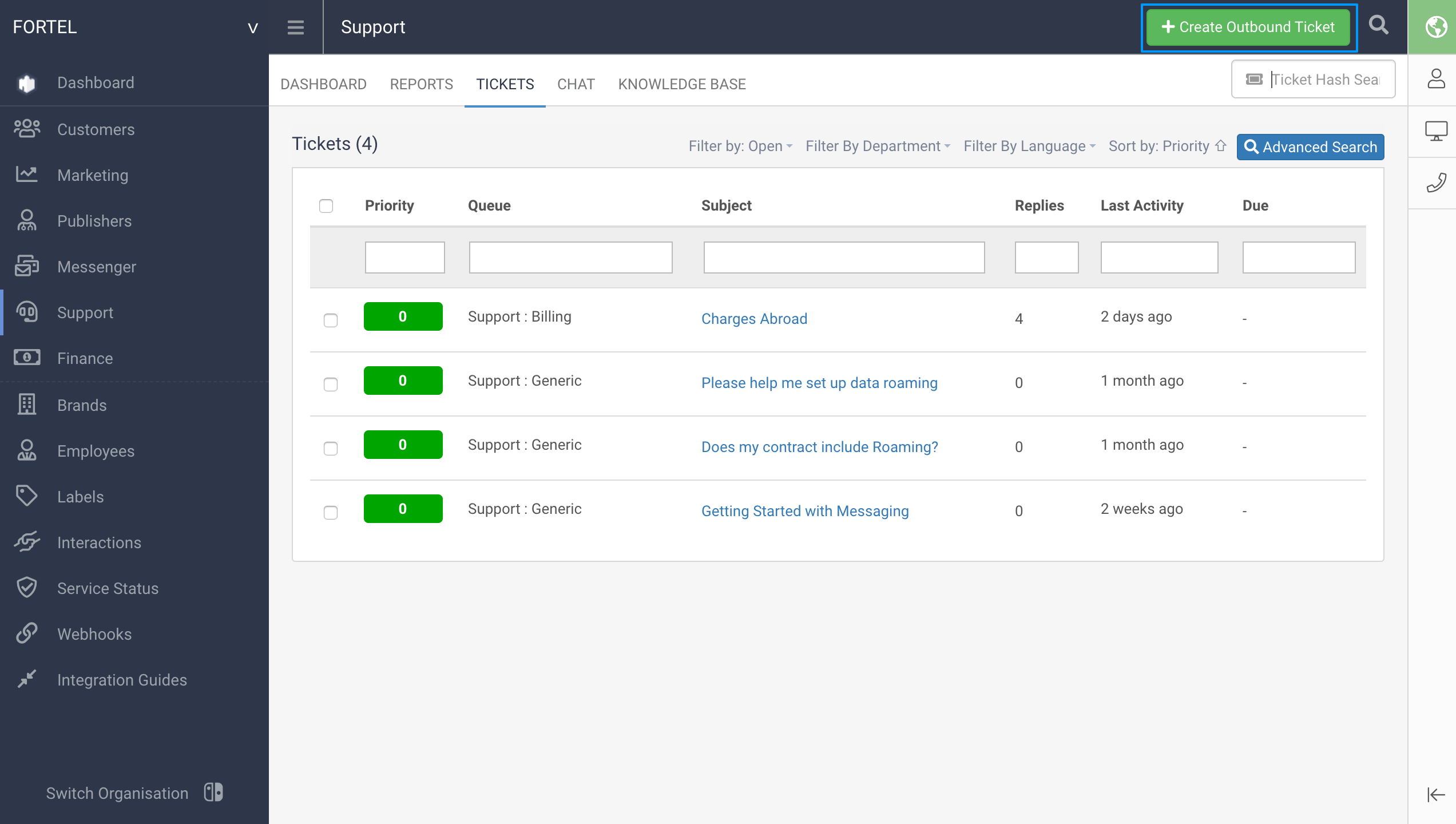 This will open up the same Create Outbound Ticket form as when creating a Support Ticket from a customer, with the only exception that the Customer field is not available, and instead the field Customer Email is visible: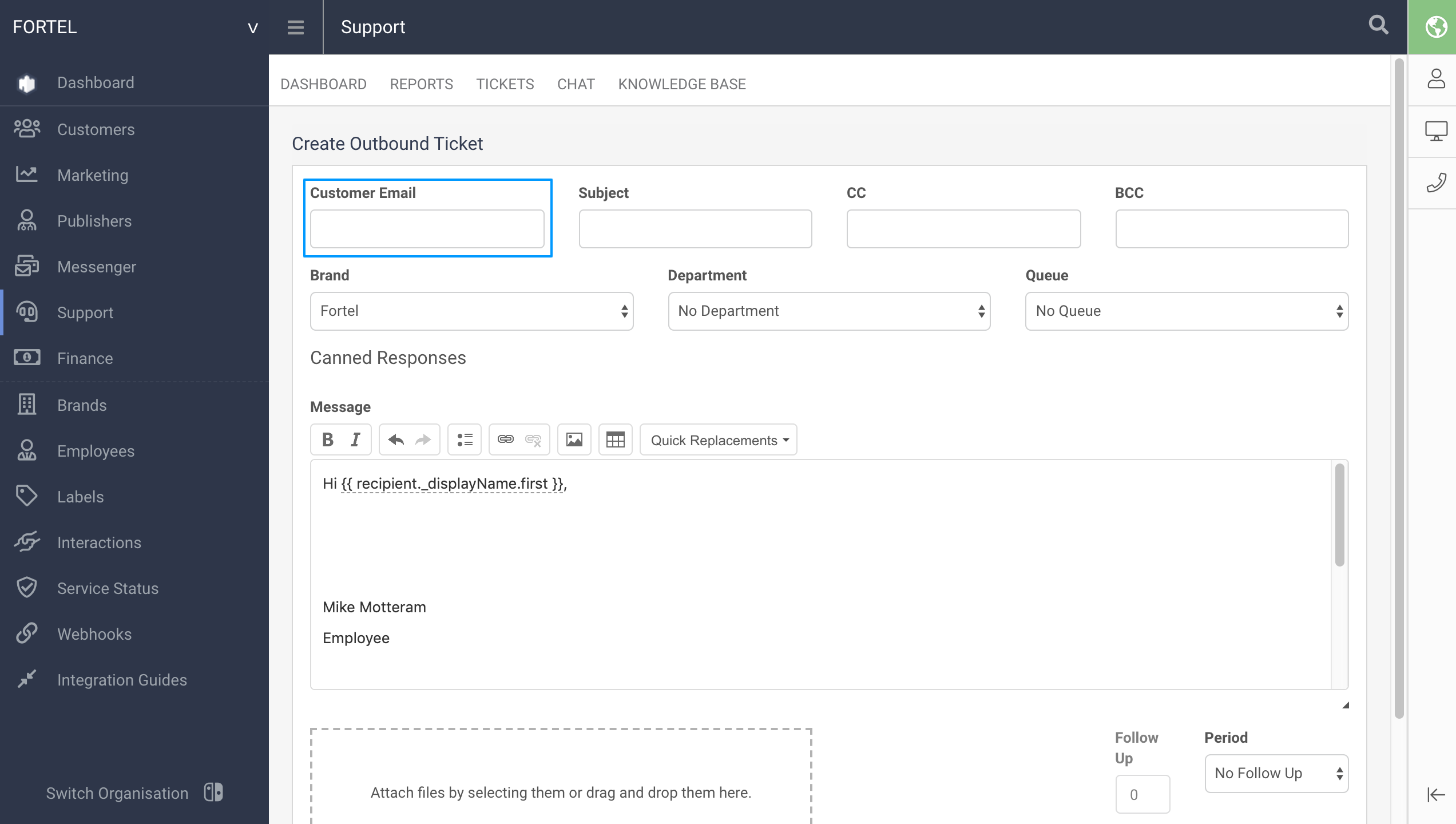 Fill this in with the recipient email address. If this email address is recognised as a Customer email, we will assign this Support Ticket automatically to that customer. Otherwise this will be created as a Support Ticket without a customer.