When dealing with a Support Ticket it can be useful to add a note to detail some work you have done or are doing for the ticket which you want displayed for yourself or other Agents, without the customer seeing it.
In Fortifi you can add Notes to Support Tickets which will appear in the Ticket Timeline at the point in which they are added, so anyone reading the ticket will be able to see the note in context.
To add a note there is an "Add Quick Note" button on the information panel on the left of the Ticket view: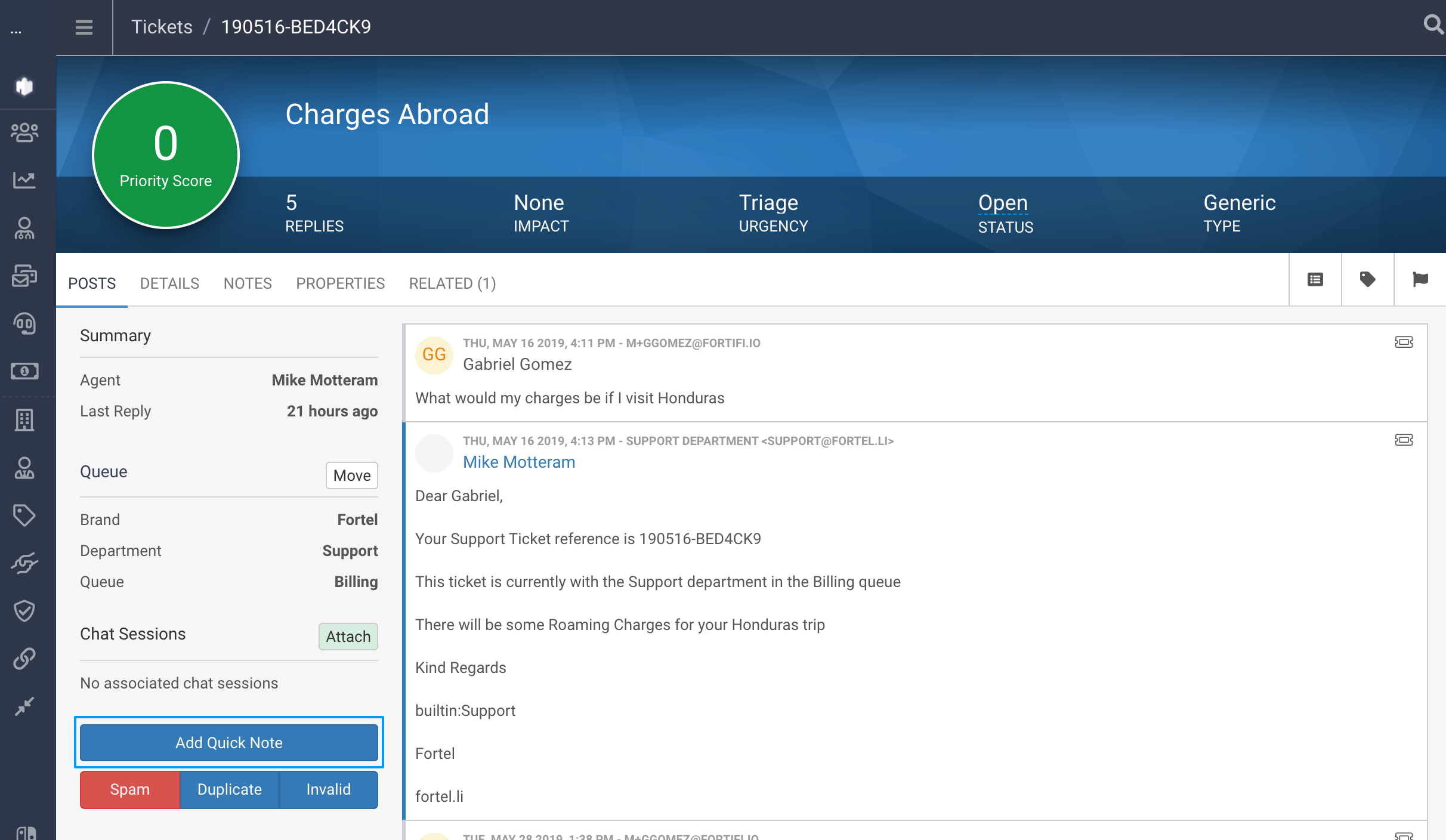 Click here and the Add Note pop out will appear: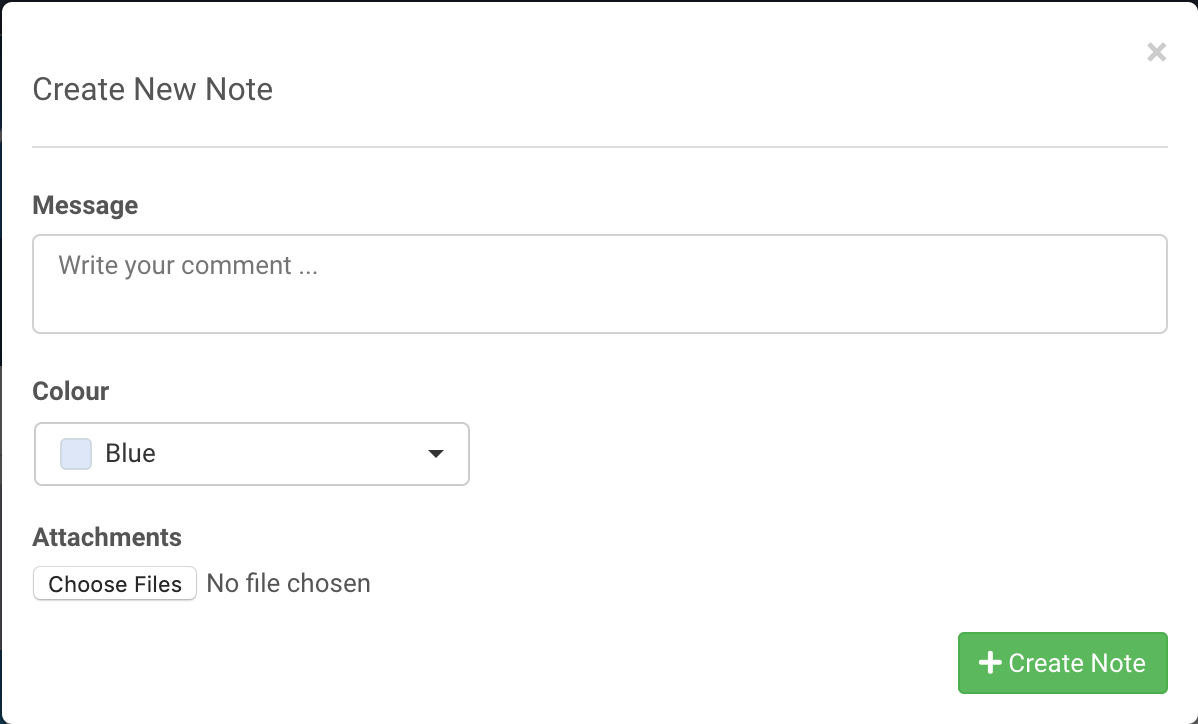 Fill this the message, set an option Note Colour and optionally choose to upload some attachments and when ready click on Create Note.
This will then appear in the timeline of the Support Ticket: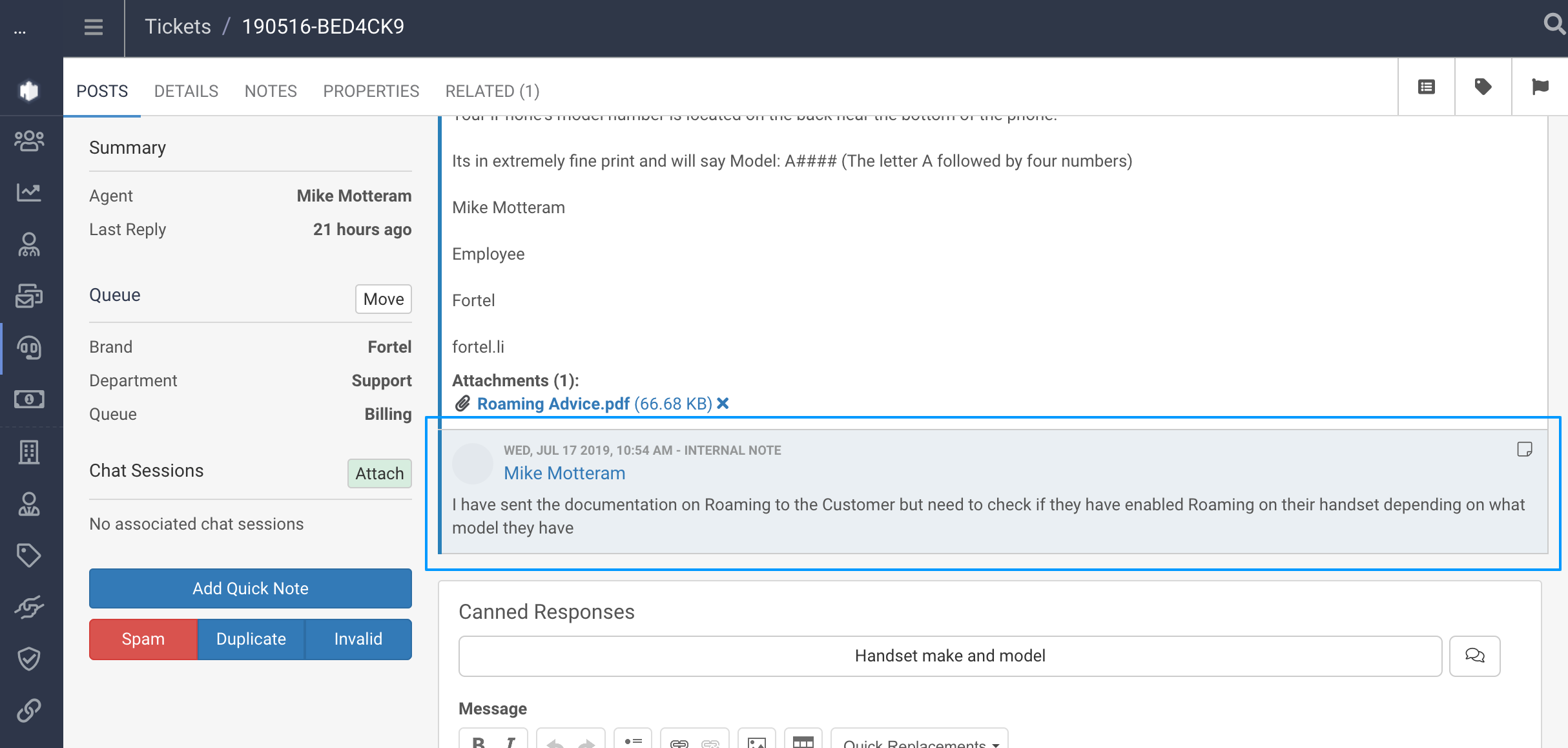 If you want to delete this note click on the Notes tab of the Support Ticket: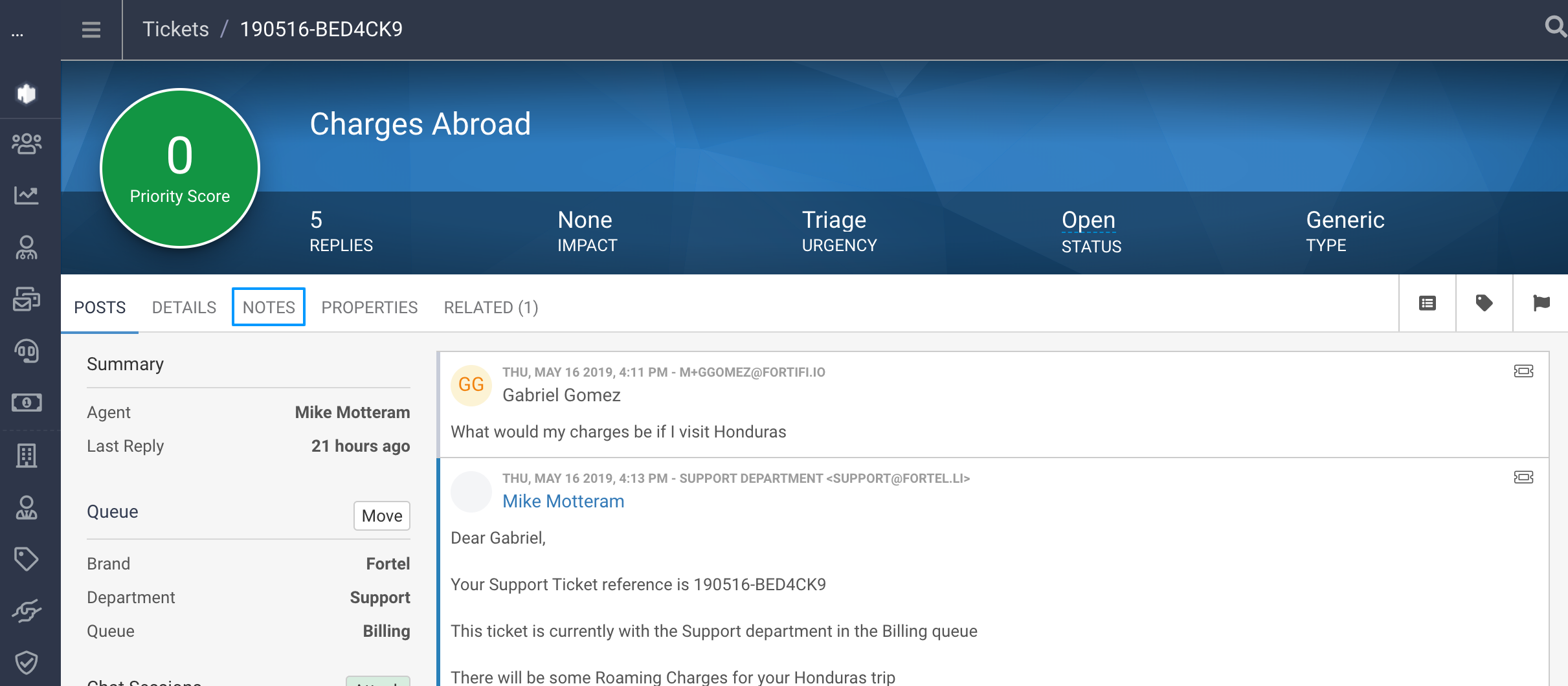 If this is a note you have created you can delete this from the Notes tab: