Support Tickets can have a list of CC and BCC recipients, either because these were included by the customer when they sent the Support Ticket in, or because the Agent decided to include some more recipients.
To view and manage the recipients on a Support Ticket, click on the Details tab.
You can edit the CC and BCC fields to remove or add recipients, allowing you to reach multiple contacts for this customer at once, or BCC in your line manager etc: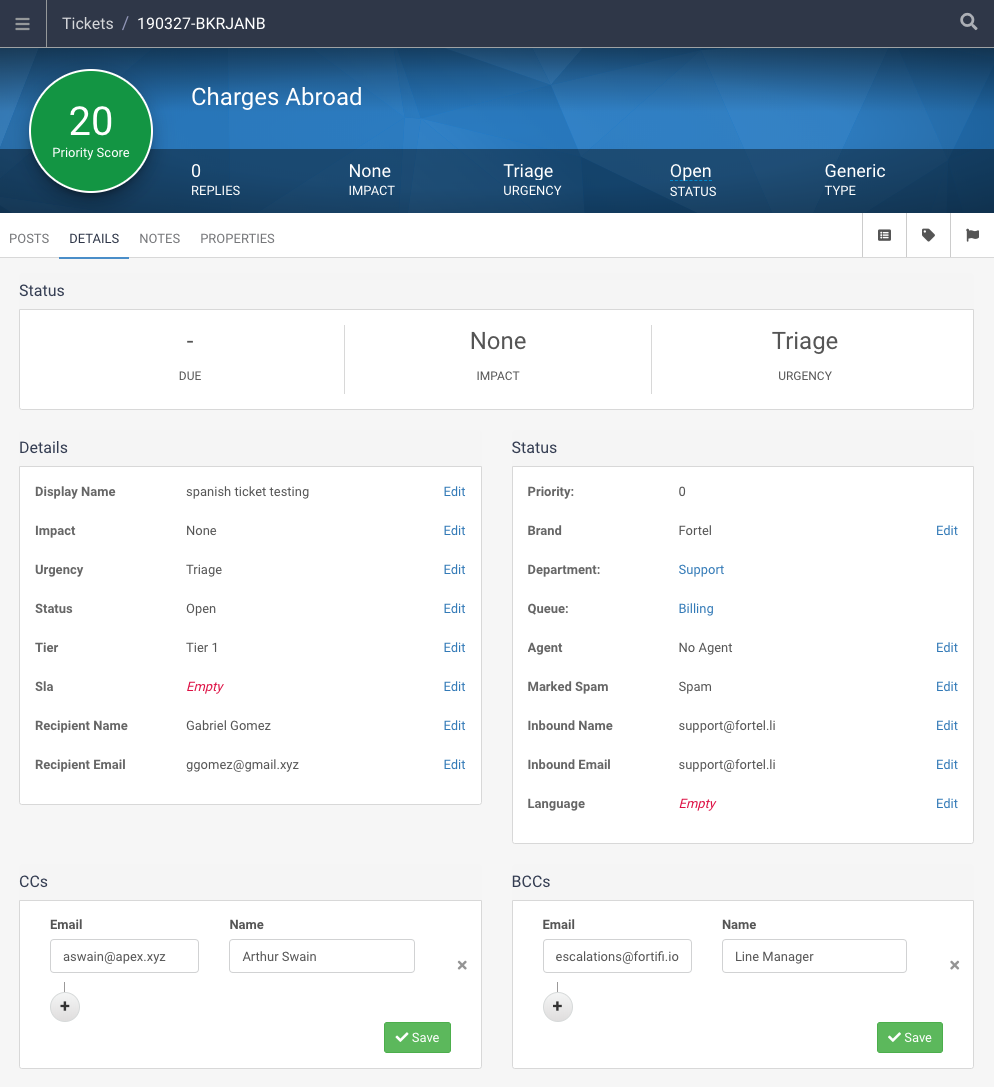 Also if a customer has various stakeholders invested in an issue they can add them as CC recipients to their support email and they will automatically be added as CC emails in the Support Ticket and will receive any replies for that Support Ticket automatically.
To edit the recipients you can click the cross next to an existing recipient and then press Save to remove them.
Alternatively you can click the Plus icon in the CC or BCC section to add a new recipient. Enter their email address and Name and then click Save.
We will automatically ensure recipients won't get two copies of the same reply by de-duping the Recipient Fields.
If the same email address is entered in the Recipient, CC or BCC field we will remove the address from the lowest priority field, for instance if an email address is both in the Recipient field and in as a CC recipient, we would remove it from the CC field. If an email address is entered in the CC field and also in as a BCC recipient, we would remove it from the BCC field.