The Actions section allows you to Create new actions for this Domain and edit any options on existing Actions.
Within Brand Settings click on Actions to view the list of existing Actions: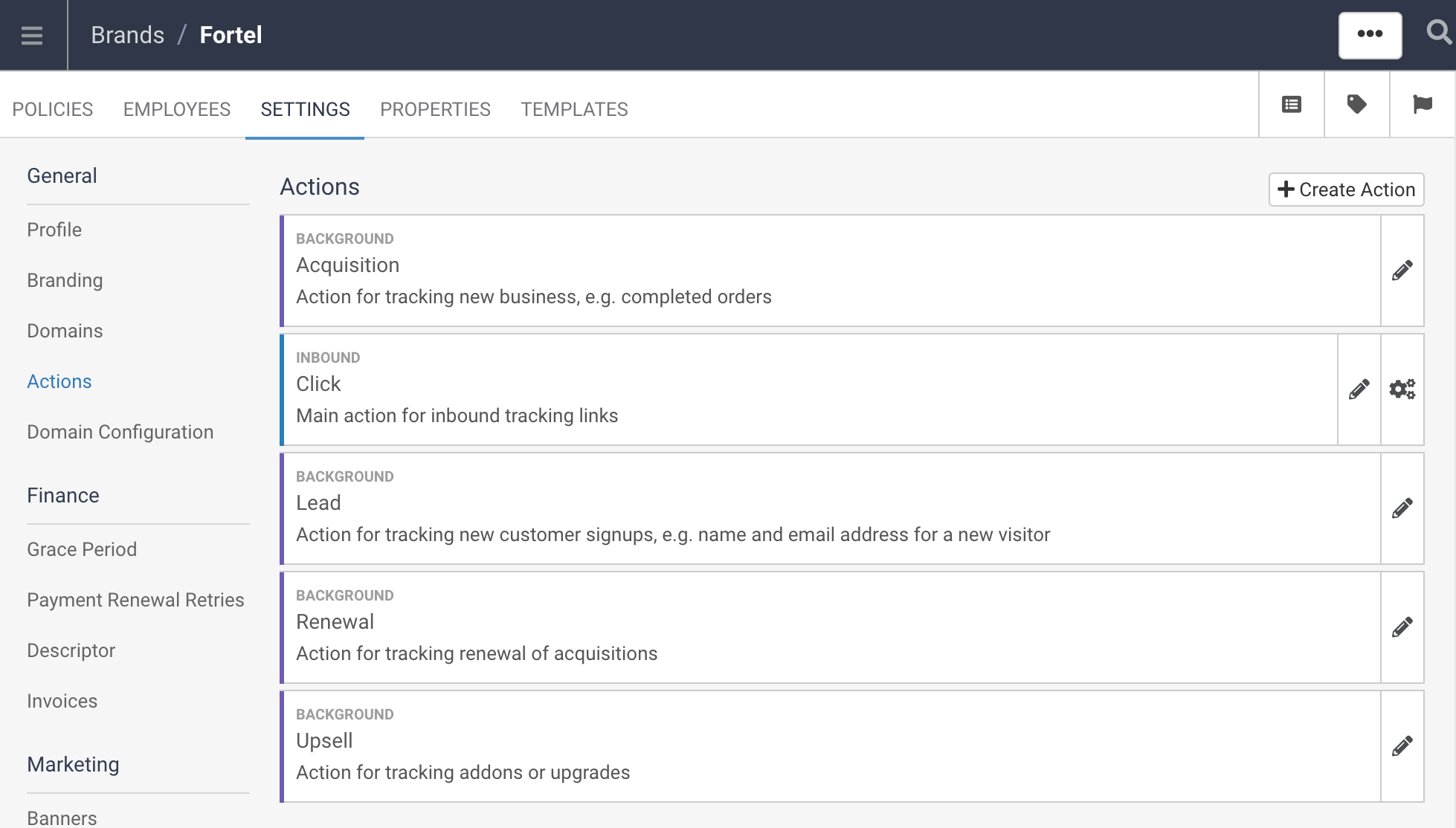 You can Edit an existing Action to modify the Display Name, Descrption or Lookup URL, and with the System actions can view the Conversion Tracking Pixel: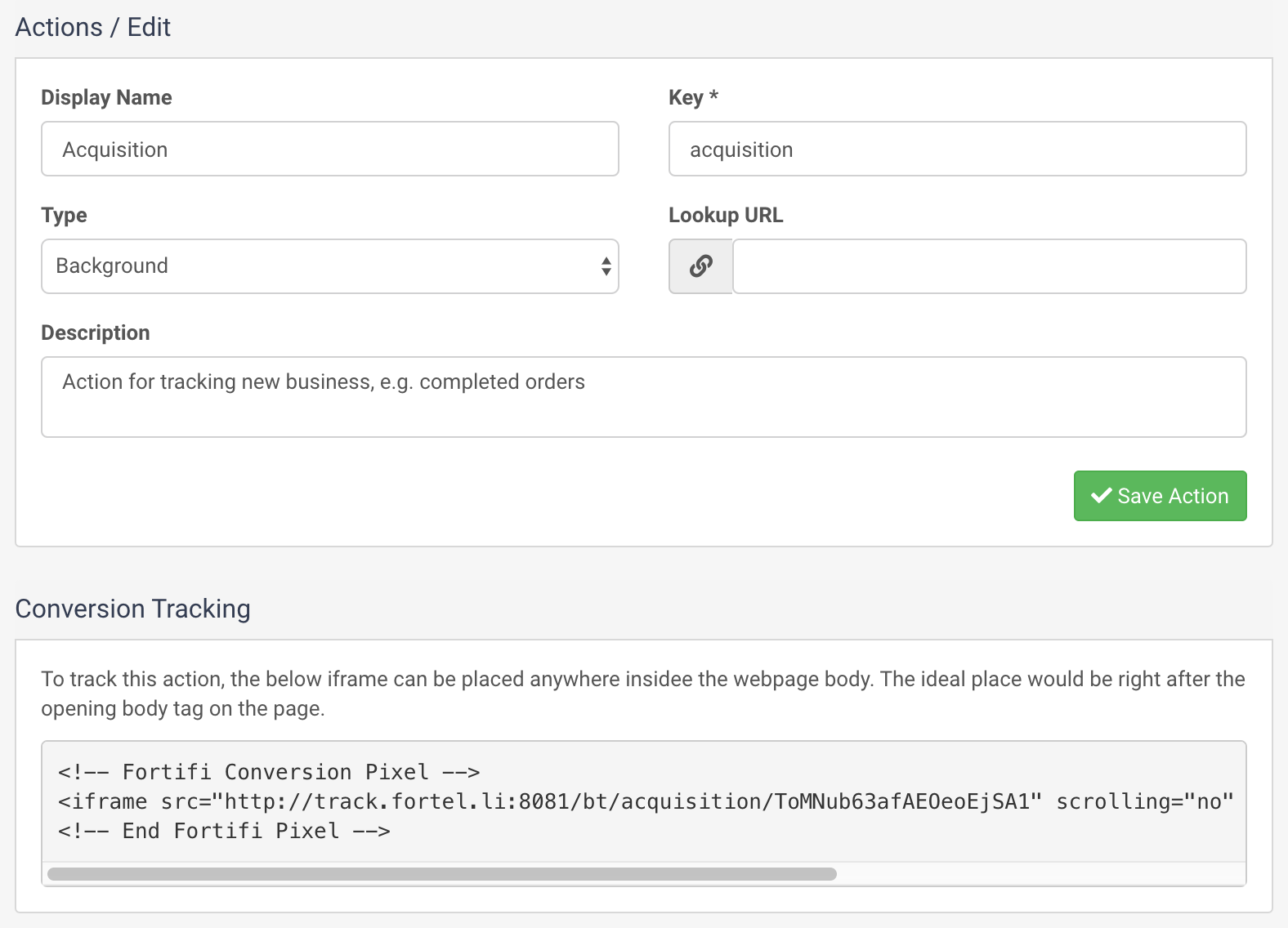 You can Create a new Action by clicking on the Create Action button:

Enter a Display Name and the Key will auto populate from this. You can set the Type of this from the following:
Inbound - this is incoming traffic to your site such as clicks through links. There is no commission paid on this Action Type.
Postthrough - these are similar to the Inbound Action Type in that there is no commission paid on these and they are incoming traffic, however these allow you to add tracking to the click, but forward the visitor on to another URL.
Background - these actions are triggered via the API rather than a visitor action such as a click and commission can be set against Actions with this Action Type.
Service - these are similar to the Bacground Action Type in that they are triggered by the API rather than a visitor action, but no commission can be paid on this Action Type.
Both Inbound and Postthrough Action Types will provide a field for the URL.
These allow you to determine a specific URL that links using these Actions will direct to, with the Postthrough Action Type this would be the final desination URL, whereas with the Inbound Action Type this would typically be a URL within your Domain.
The Background Action Type will provide a field for a Lookup URL. This allow you to set any URL to link this Visitor Event back to another area in Fortifi, or your own CRM system etc. For instance if you enter the Fortifi Purchase Fid into this Lookup URL there will be a link from the Visitor Event in Fortifi, to the Purchase in Fortifi that generated the Acquisition.
Within the URL field you can use some URL Replacements which will populate based on the source of the traffic, for instance if you use the Affiliate replacement, then the Affiliate Fid that pushes this traffic to this Action will be popluated in the URL: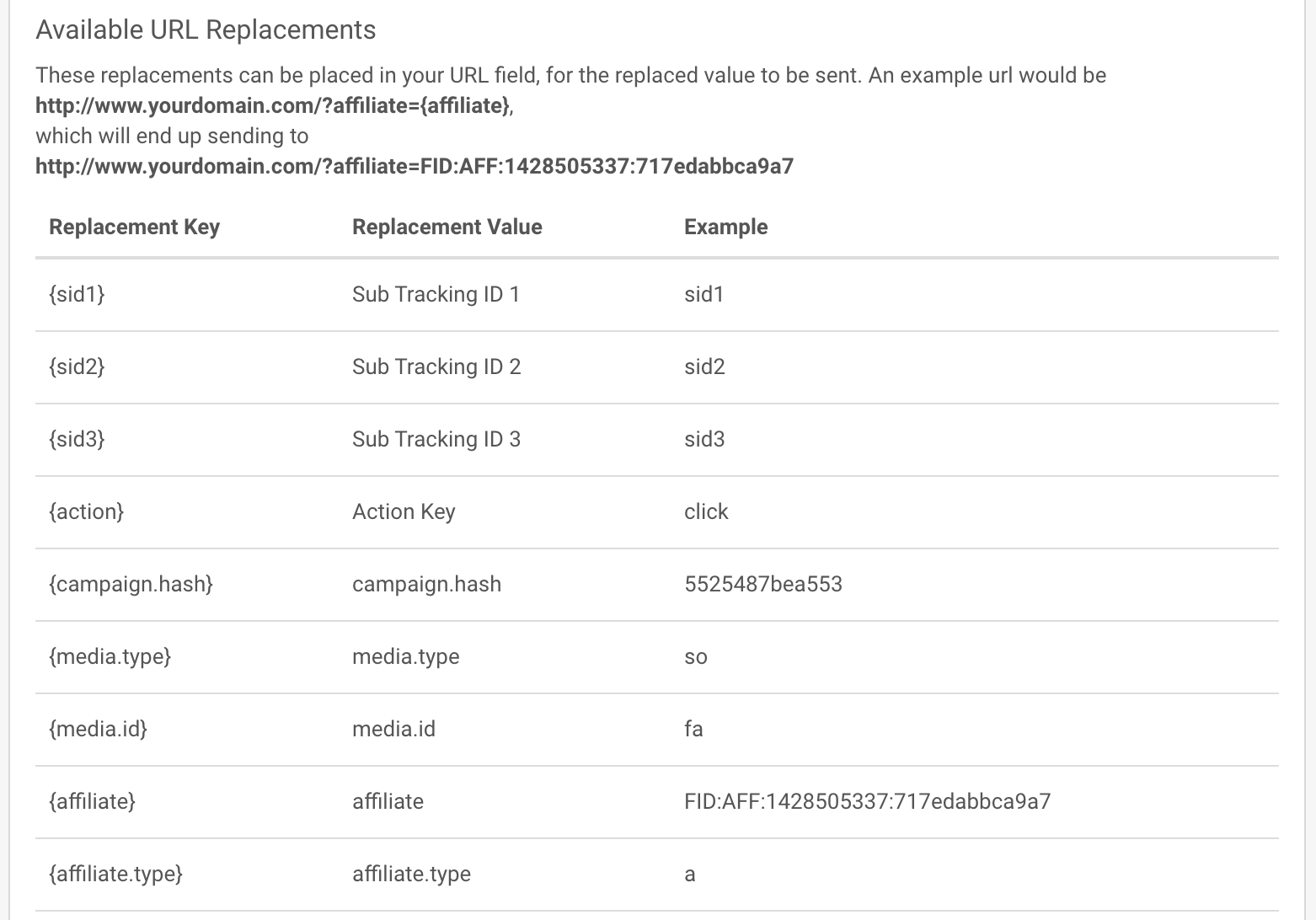 Once you have completed the URL and entered a Description click on Create Action to create this Action.