The Support application in Fortifi is restricted to employees who have Support Roles assigned to them.
As such you need to ensure you apply at least one of the Support Roles to the employees you want to have access to Support.
For your Support Managers there is a Support Manager Role.
For your Agents, first give them the Support Agent Role. Then define what Tier of Support Agent they will be, by assigning them a Tier 1, 2, 3 or 4 Role to them: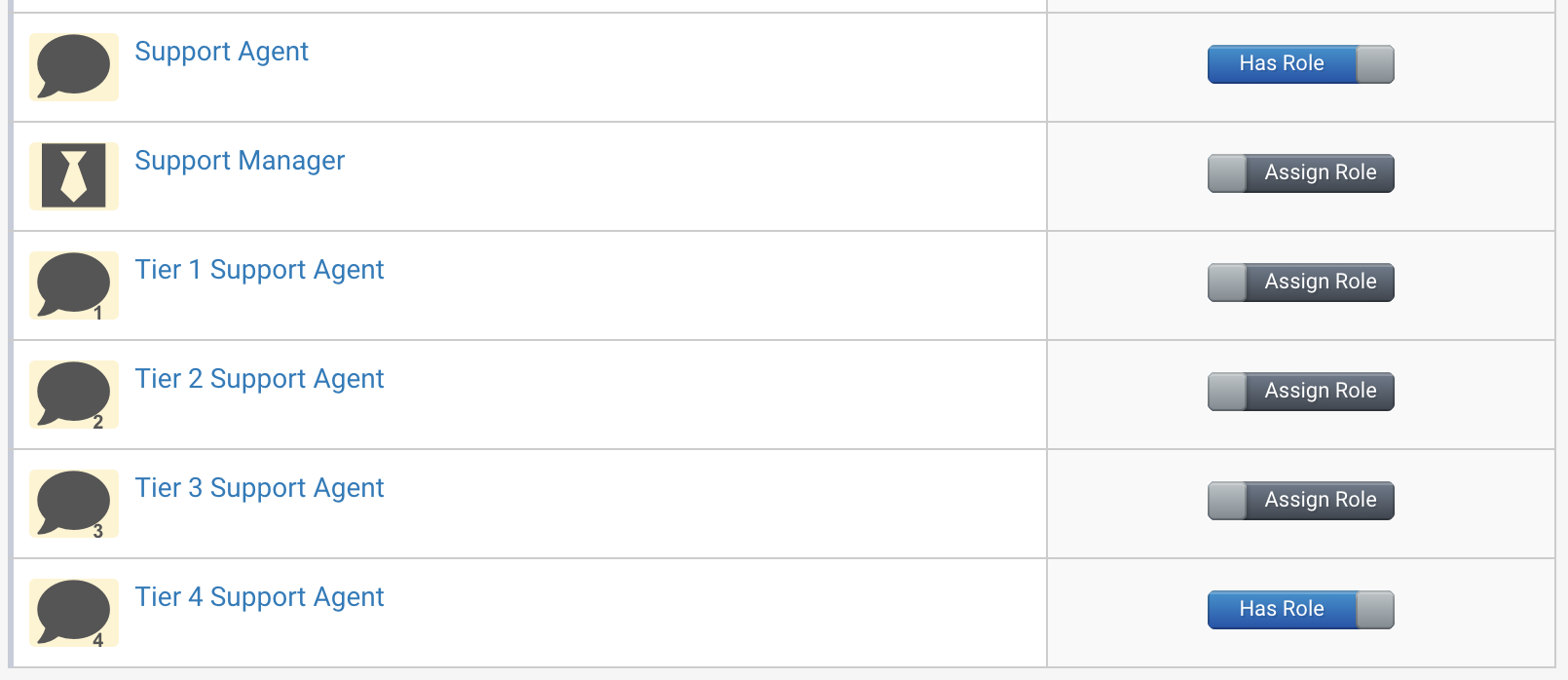 The Tier assigned will determine what Support Tickets this Agent will be able to deal with. Each Support Ticket can have a Support Tier assigned to it, either via Workflows or manually.
Agents can only see tickets for their own or a lower Tier. For instance a Tier 3 Support Agent would be able to see Tier 3, Tier 2 and Tier 1 Support Tickets. A Tier 1 Support Agent would only be able to see Tier 1 Support Tickets.
You can create your own Support Roles if you need to specify a Role to further restricted Access that the default Roles don't allow.